Natural Goat Milk Soap | Humboldt Hands Heavy-Duty Hand Cleaner | Invincible
Regular price

Sale price

$6.50
Bulk buy discounts applied during checkout. Soapy deals excluded.
Don't Forget Your Soap Dish!

We have several draining soap dish styles - Shop Now!
About This Product

Humboldt Hands is a natural handmade goat milk soap for people that work with their hands. It is tough on grease, grime, tree sap, barn muck, and plant resins. Humboldt Hands is an alternative to drying pumice soaps, a heavy-duty hand cleaner that rejuvenates your skin. And it smells great too!

Invincible is a rugged masculine scent with the perfect balance of intense spices, mid-tones of clove and leather, base notes of sandalwood, frankincense, myrrh, and musk.


Invincible Details:

Grease remover
Alternative to drying pumice soaps
Rejuvenates your skin
Generous size - 5-ounce bar
Luxury natural soap made with fresh goats milk
Rugged masculine fragrance


Ingredients:  fresh goat milk, coconut, almond, olive, palm kernel oils, shea butter, castor oil, ground walnut shell, and 100% phthalate-free fragrance oil.

Ships within 1-2 business days.
Ethically Sourced & Made in the USA

With five generations on the Fern Valley Goat Milk Soaps farm, we take immense pride in crafting farm fresh handmade soaps of superior quality.
Ships within 2 business days

We ship USPS Priority Mail within 2 business days. You will receive a tracking number when your order ships.
Share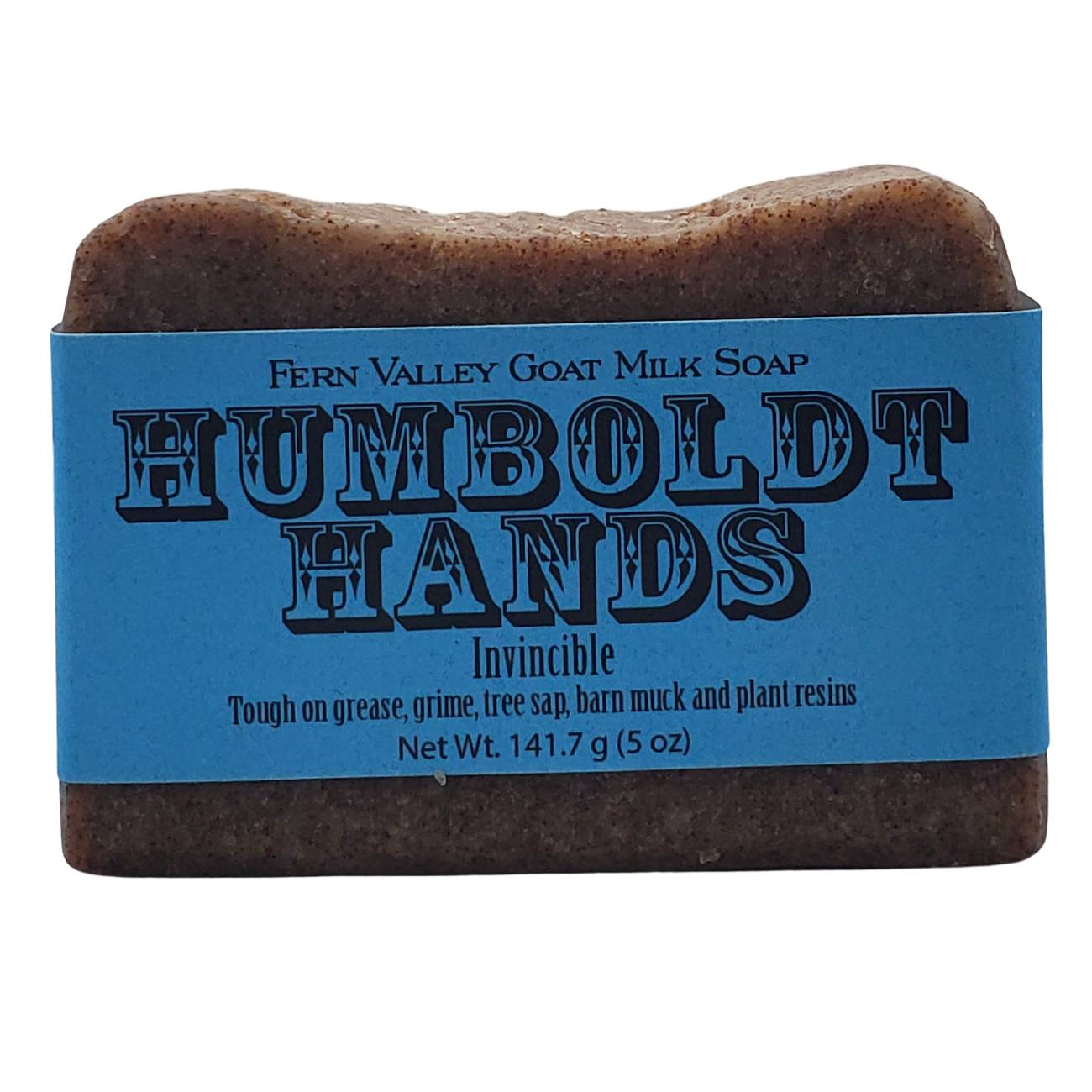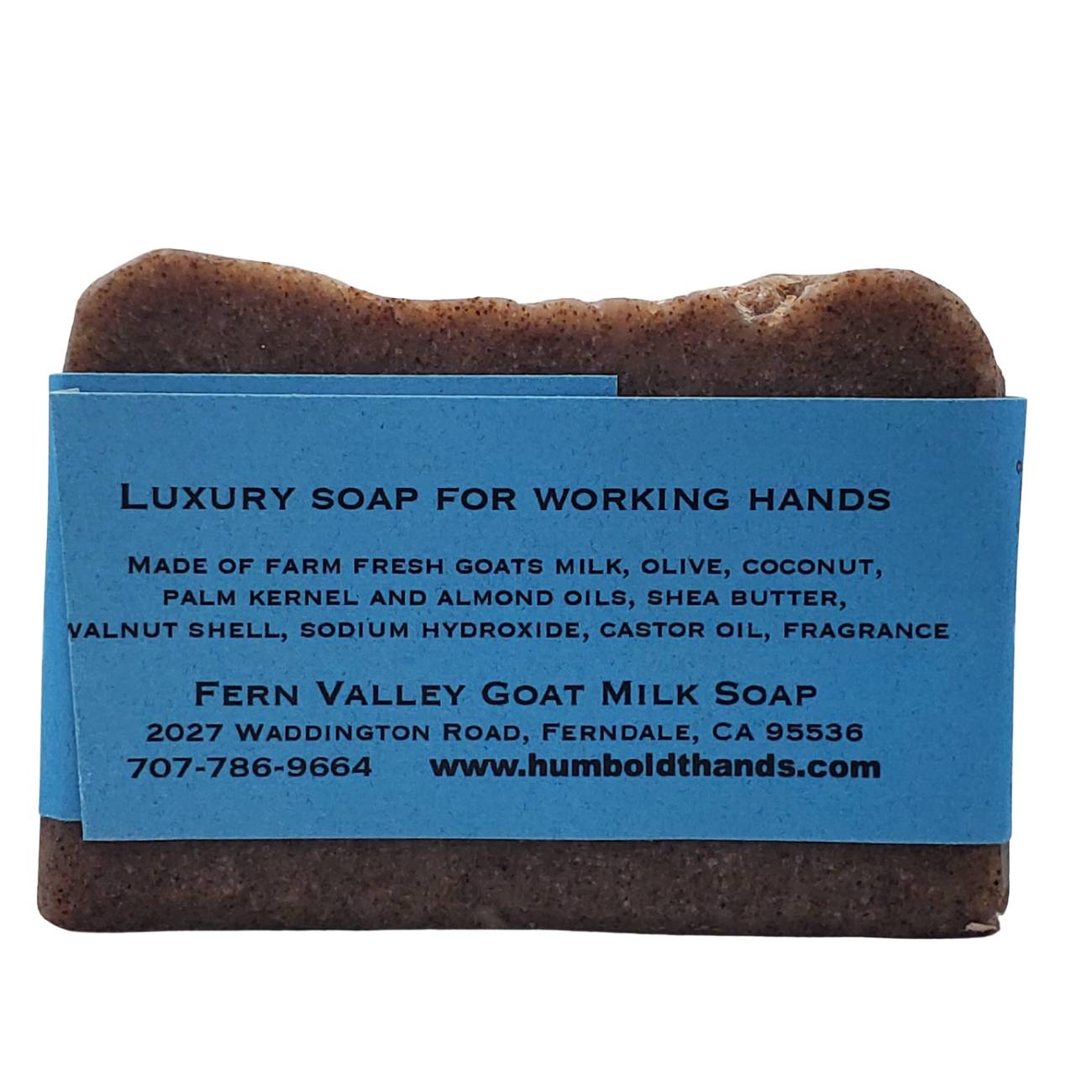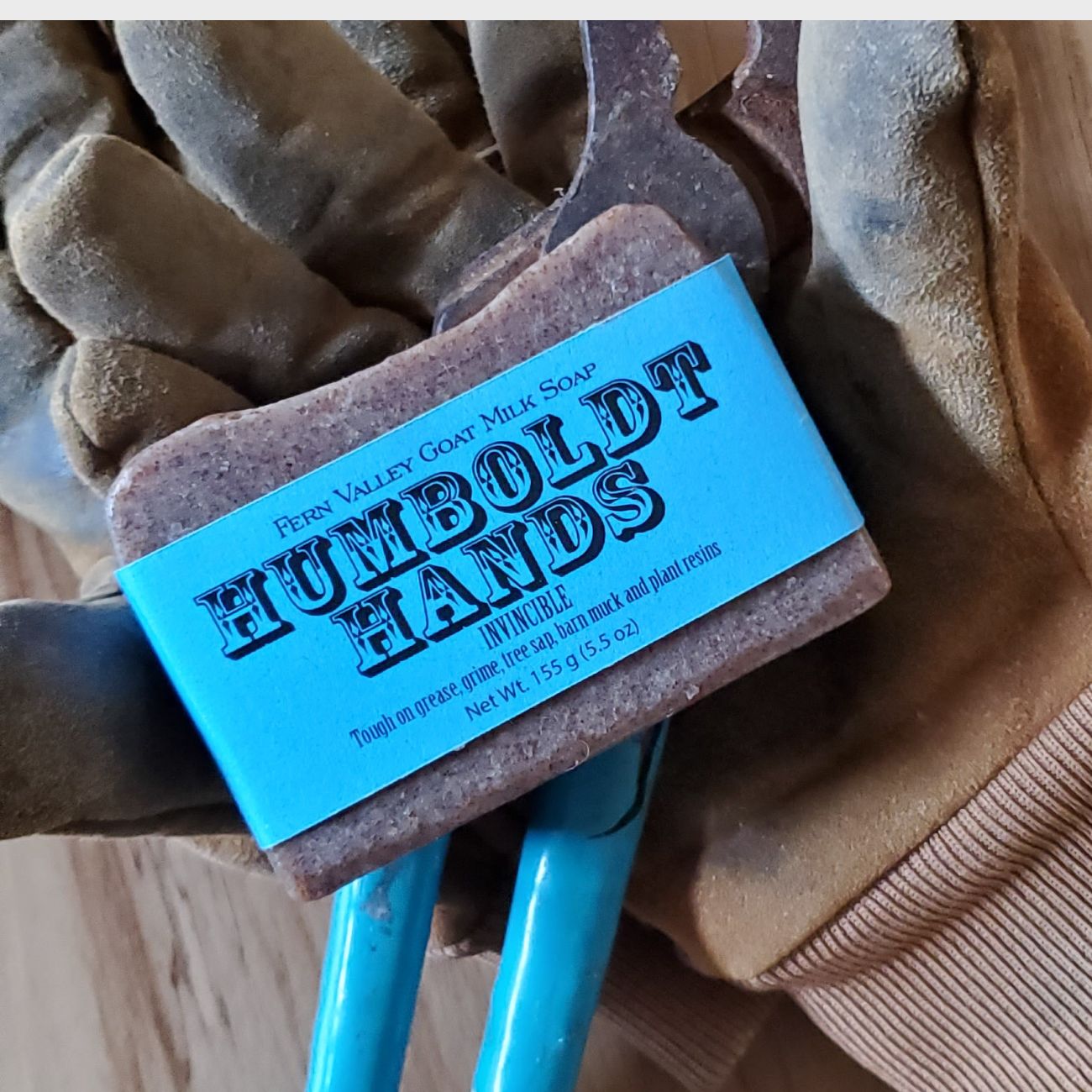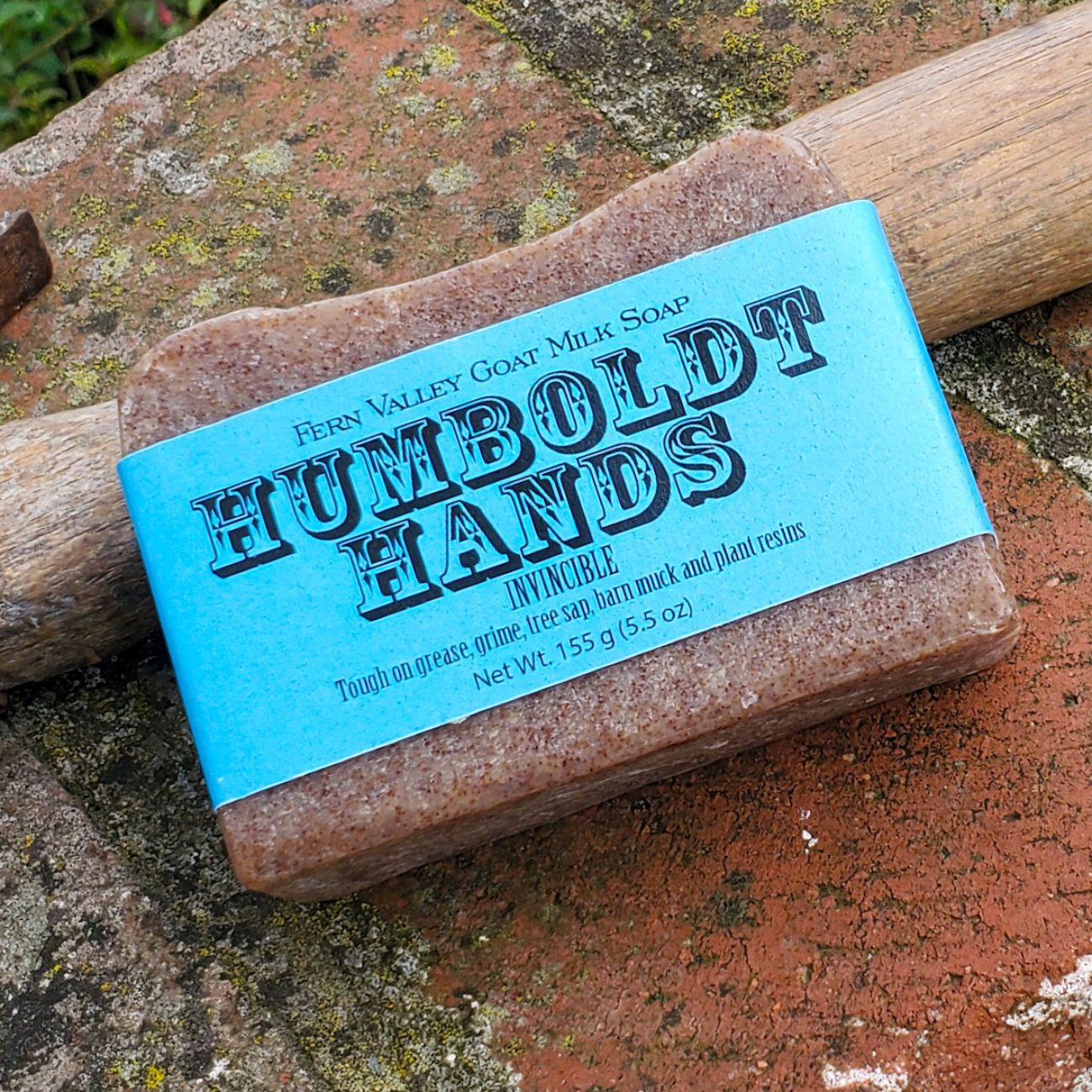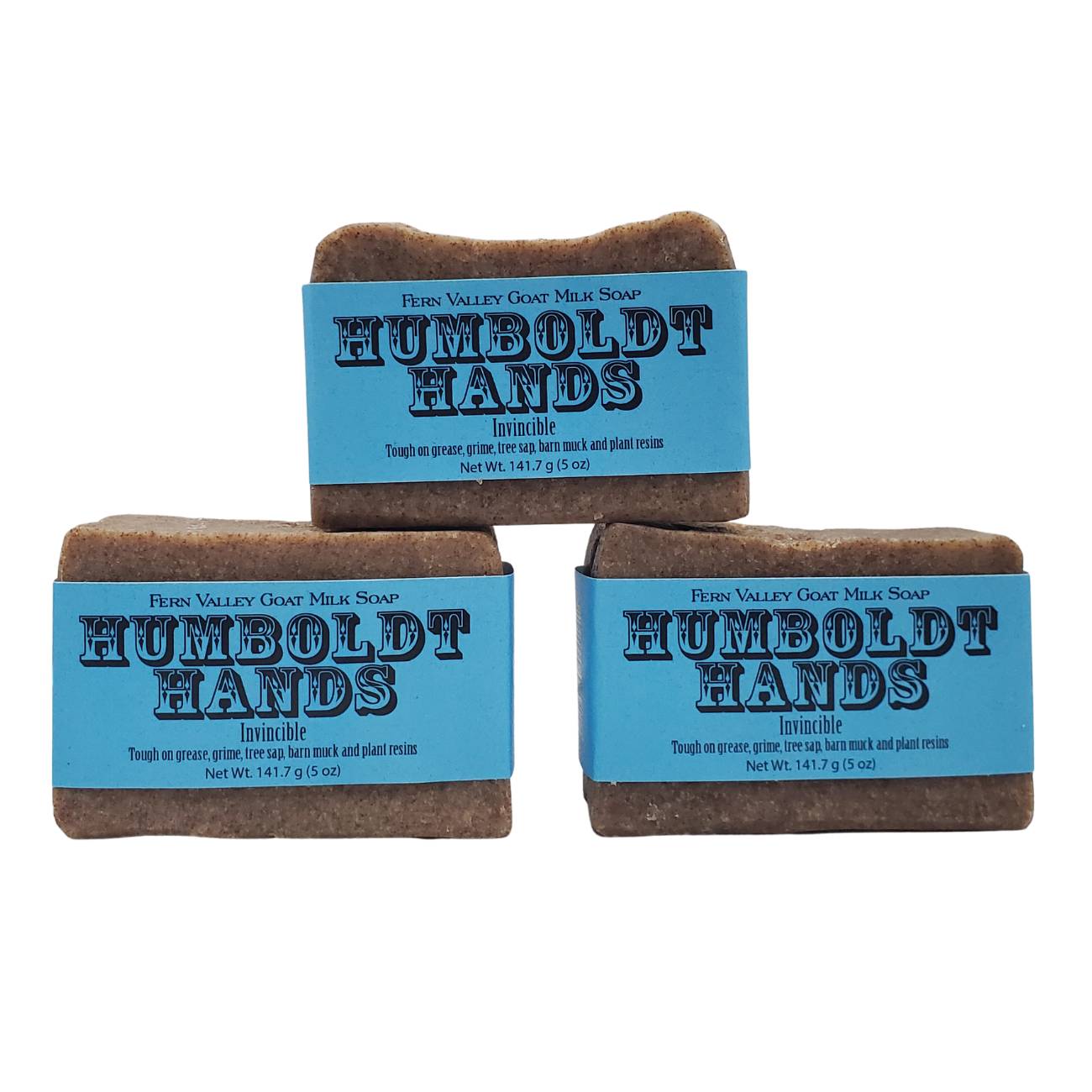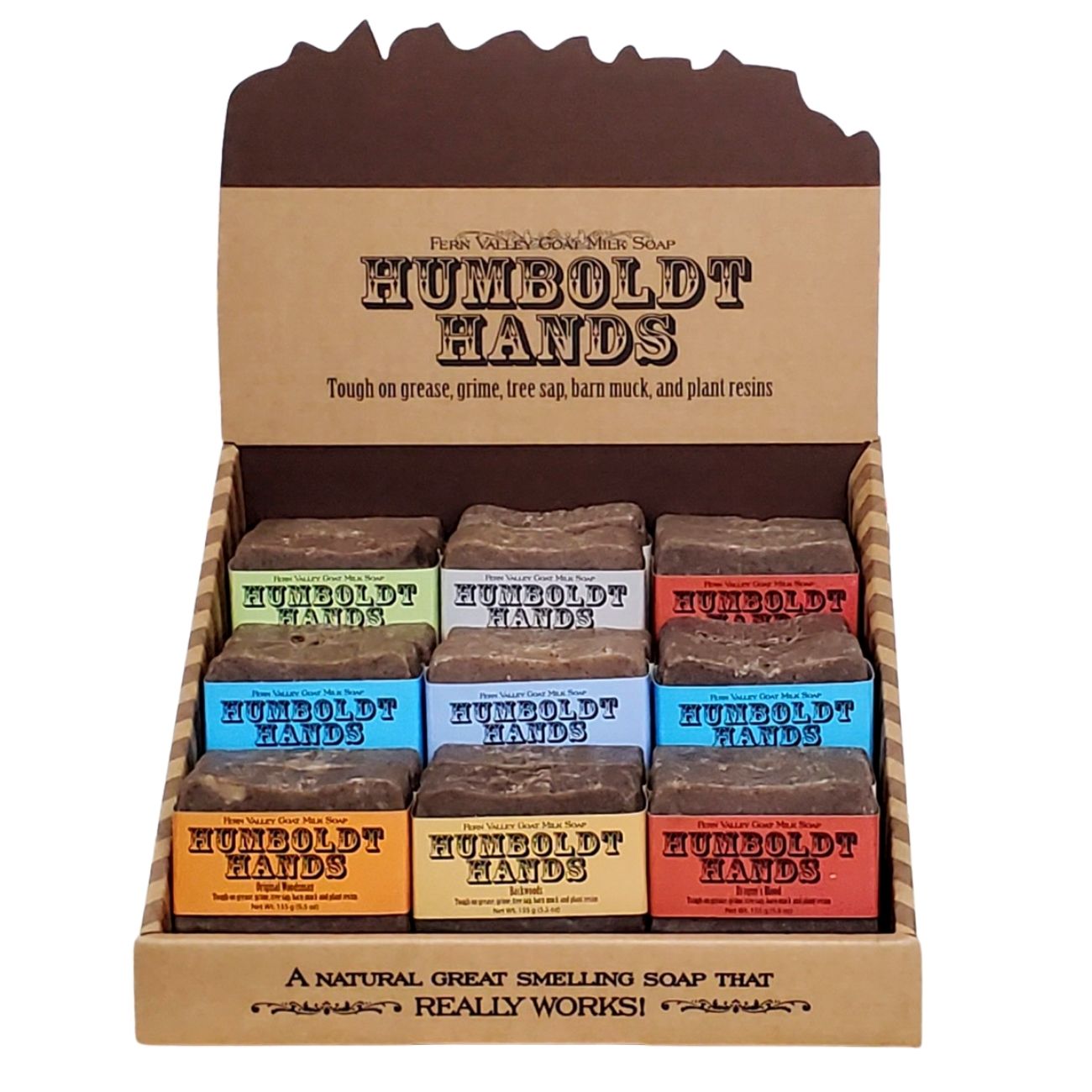 The Holidays Are Coming // Shop Gift Ideas
These are wonderful!
Husband approved 100 percent. Cleans his hands thoroughly & smells great!
Perfect
I had a tan label I bought before at the ta truck stop in Huntington or I would like to figure out what it was but everything I've tried is great
Removes the sticky post Harvest!
I work in the Cannabis industry. After harvesting , "Humbolt Hands" is the best at removing any grime sticky residue, also great at removing dirt from gardening.
Best smell ever
I absolutely love this smell and how well this soap scrubs. Great quality 👌
Great stuff
I've been using humboldt hands for a couple years and love it, even in the shower. It's a little abrasive but awesome. I'm anxiously awaiting putting a shower bar in to see how great it is also. Definitely the best soap I've ever used
Natural Goat Milk Soap | Humboldt Hands Heavy-Duty Hand Cleaner | Invincible
Loofah Soap
I use it on my whole body, like a Loofah.....LOVE IT!