Natural Goat Milk Soap | Humboldt Hands Heavy-Duty Hand Cleaner | Dragon's Blood
Regular price

Sale price

$6.50
Bulk buy discounts applied during checkout. Soapy deals excluded.
Don't Forget Your Soap Dish!

We have several draining soap dish styles - Shop Now!
About This Product

Humboldt Hands is a natural handmade goat milk soap for people that work with their hands. It is tough on grease, grime, tree sap, barn muck, and plant resins, an alternative to drying pumice soaps. This heavy-duty hand cleaner rejuvenates your skin & smells great too!

Dragon's Blood has warming notes of amber, incense, Madagascar vanilla, and patchouli. This alluring fragrance is a best seller. 

Dragon's Blood Details:

Grease Remover
Alternative to drying pumice soaps
Rejuvenates your skin
Generous size - 5-ounce bar
Luxury natural soap made with fresh goats milk
Great-smelling soap in an alluring fragrance

Ingredients:  fresh goat milk, coconut, almond, olive, palm kernel oils, shea butter, castor oil, ground walnut shell, and 100% phthalate-free fragrance oil.

Ships within 1-2 business days.
Ethically Sourced & Made in the USA

With five generations on the Fern Valley Goat Milk Soaps farm, we take immense pride in crafting farm fresh handmade soaps of superior quality.
Ships within 2 business days

We ship USPS Priority Mail within 2 business days. You will receive a tracking number when your order ships.
Share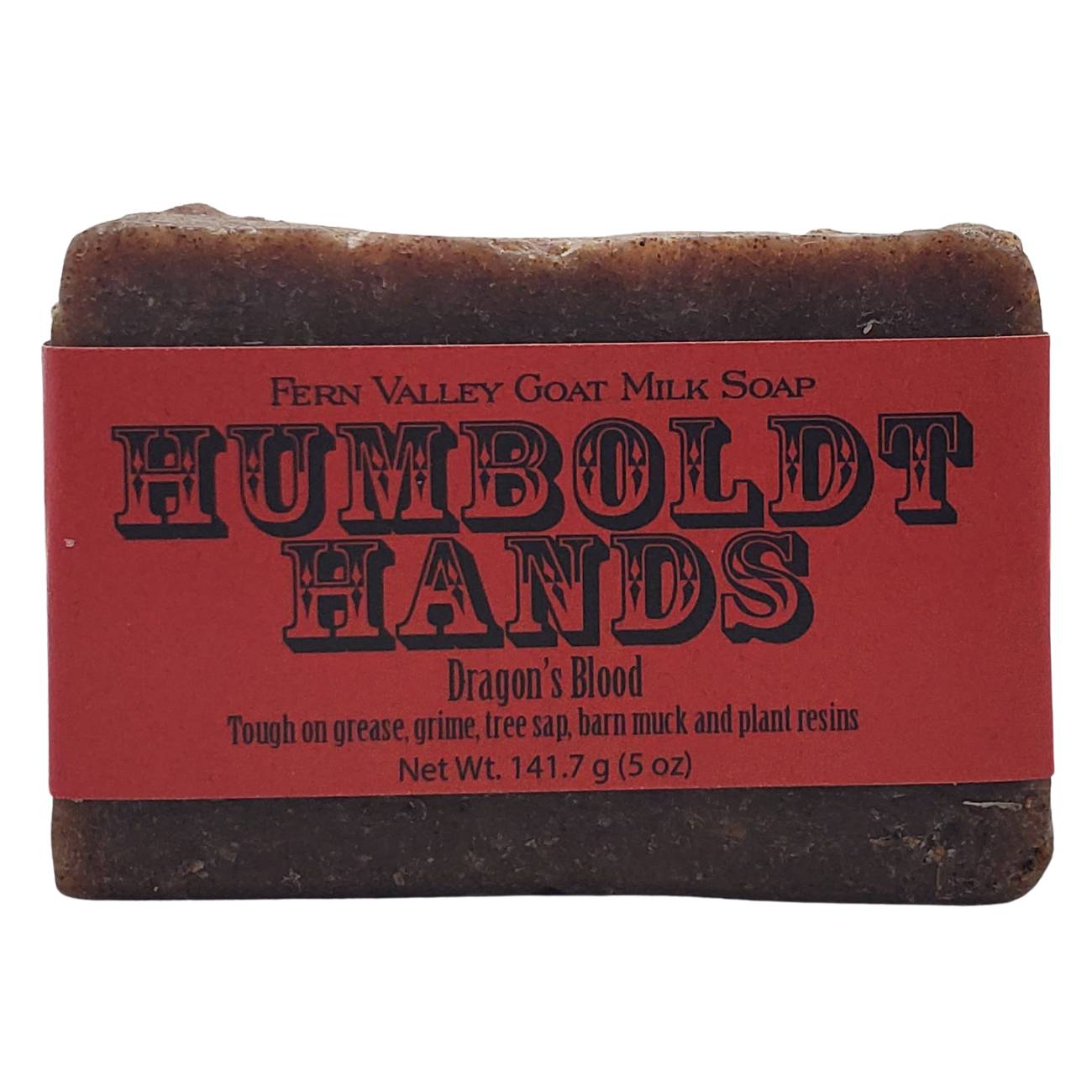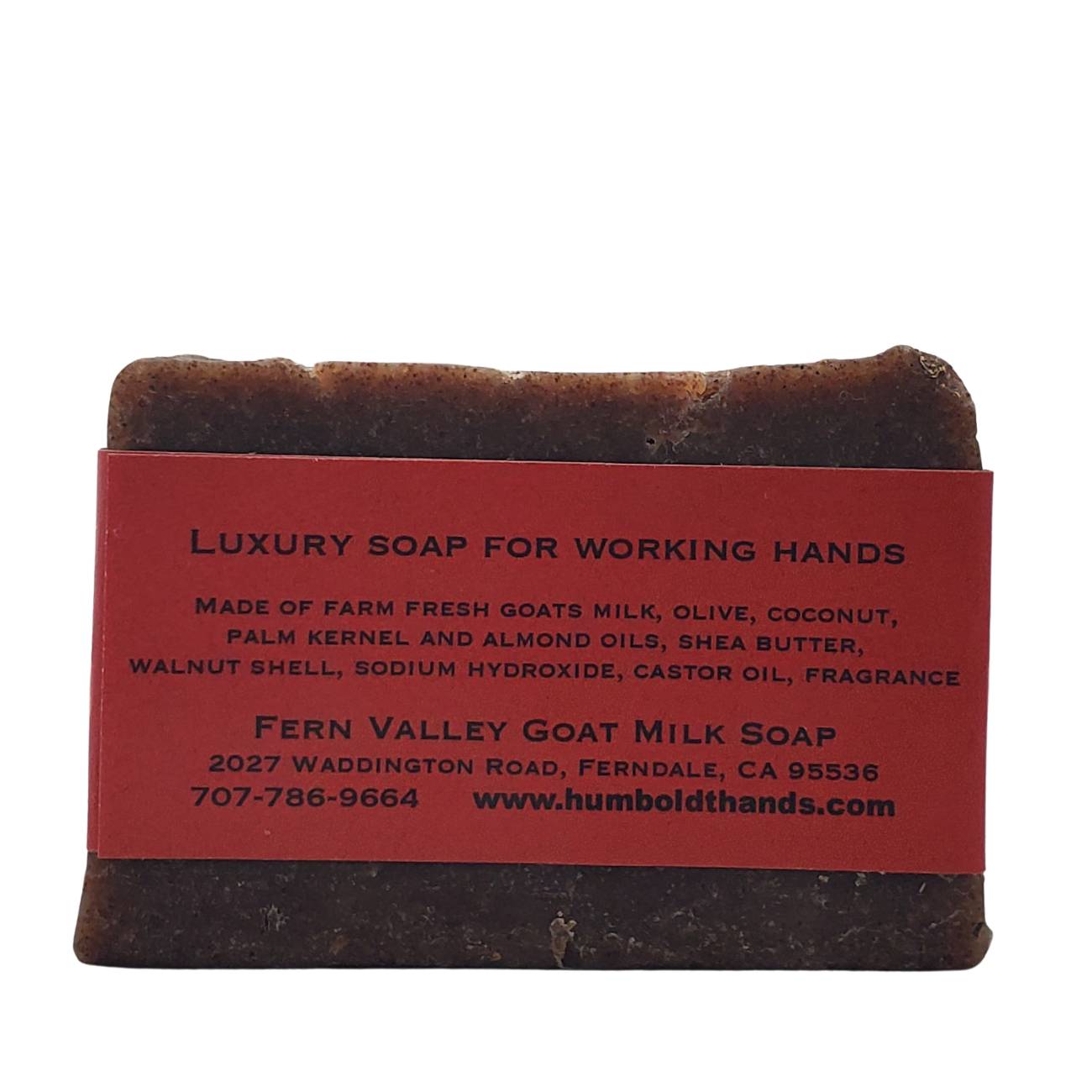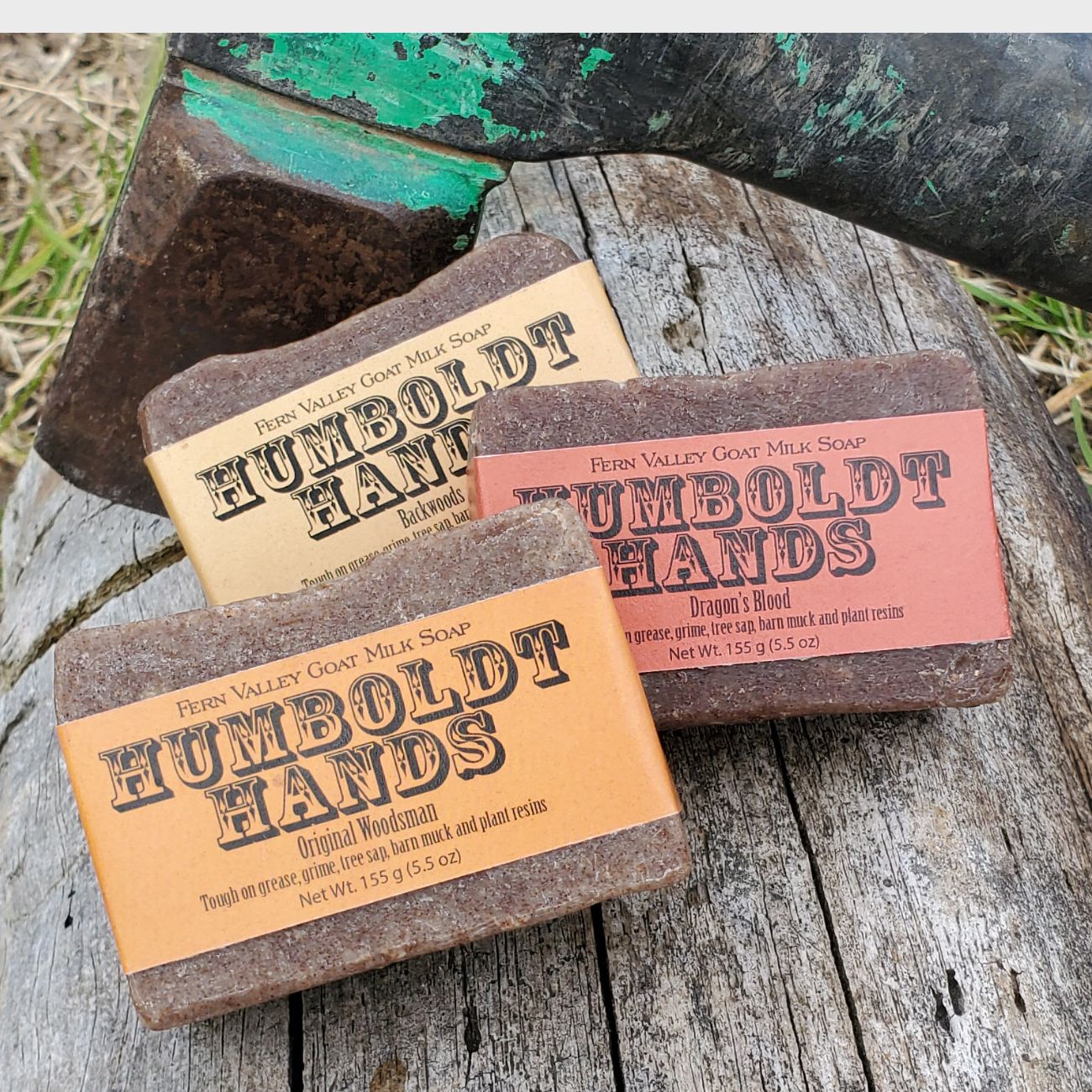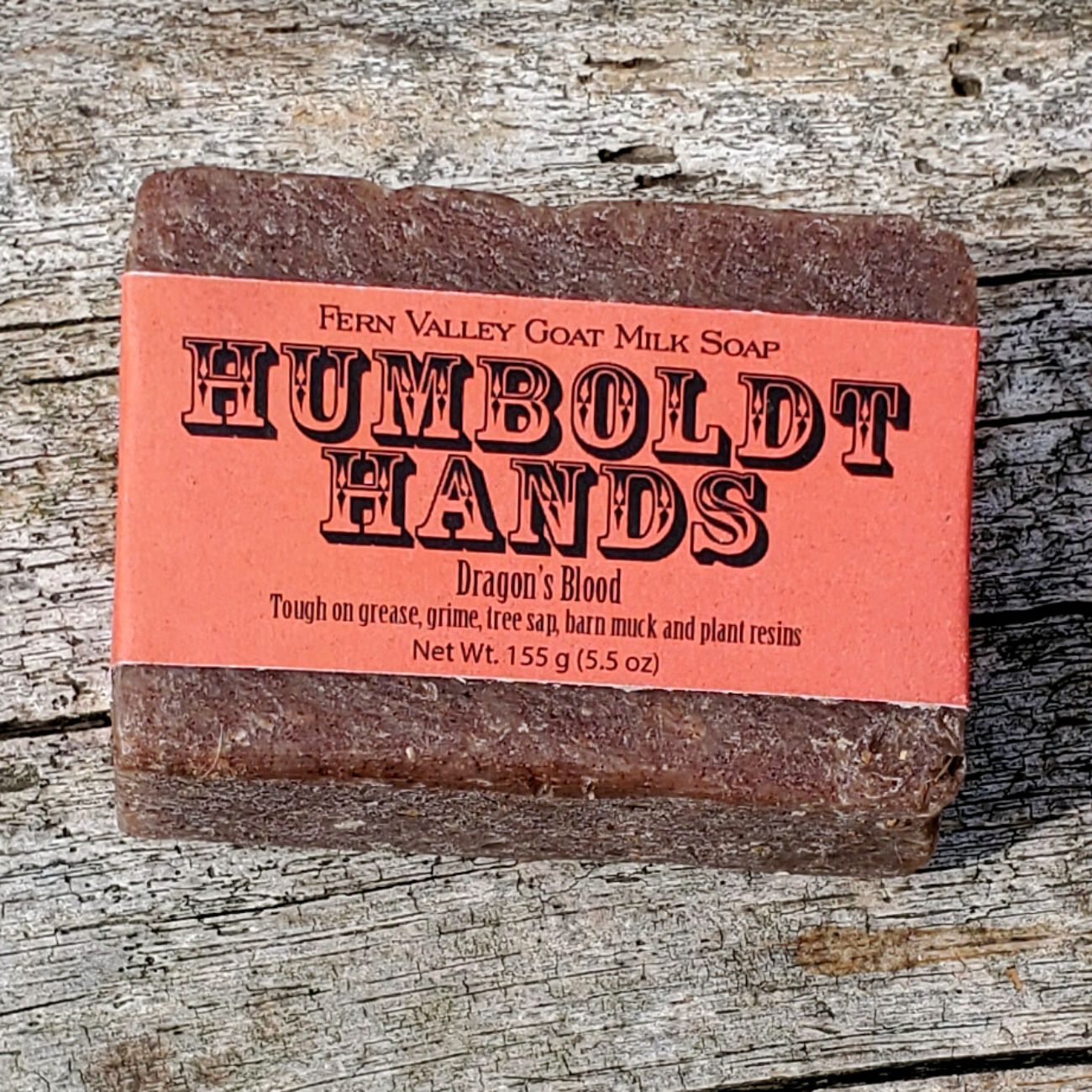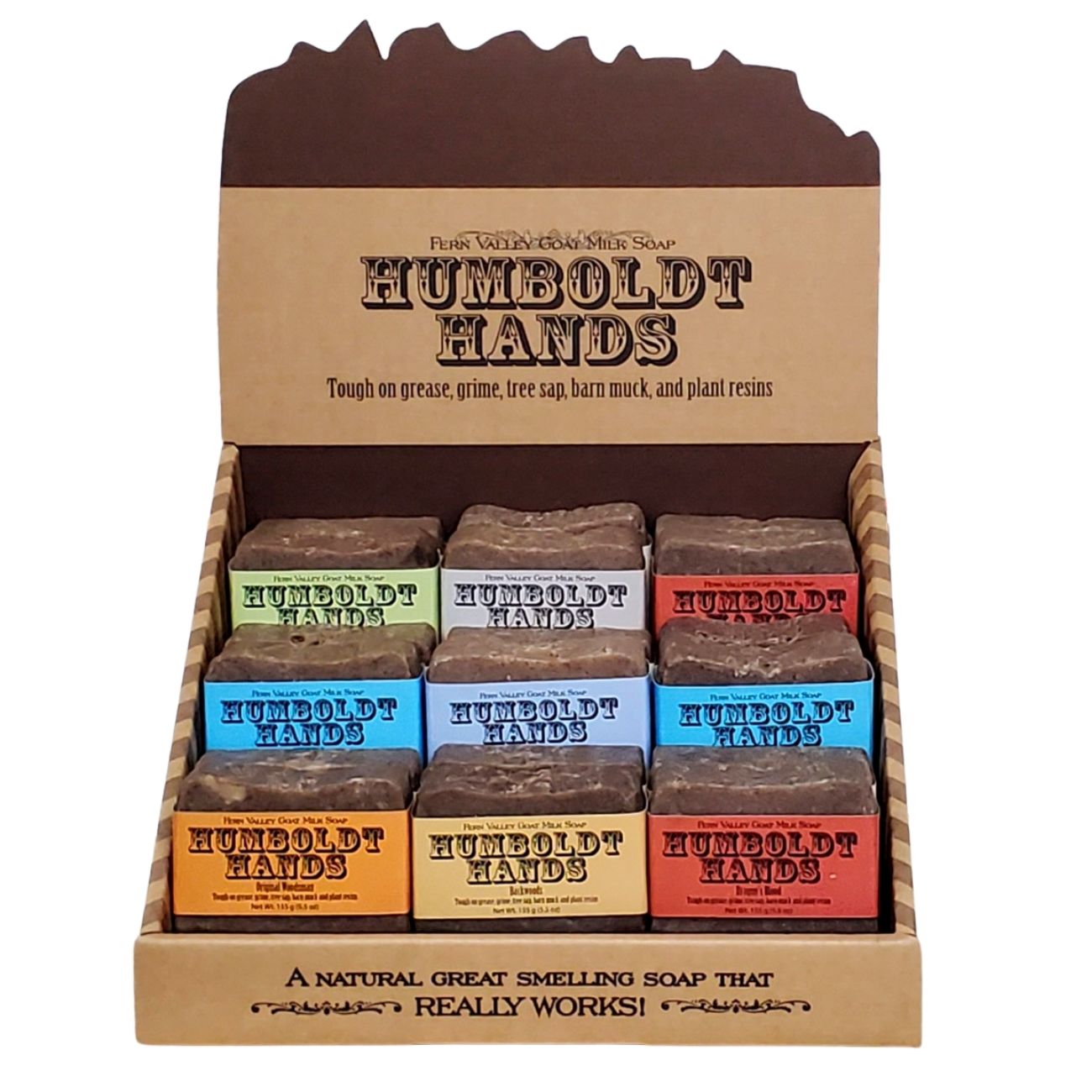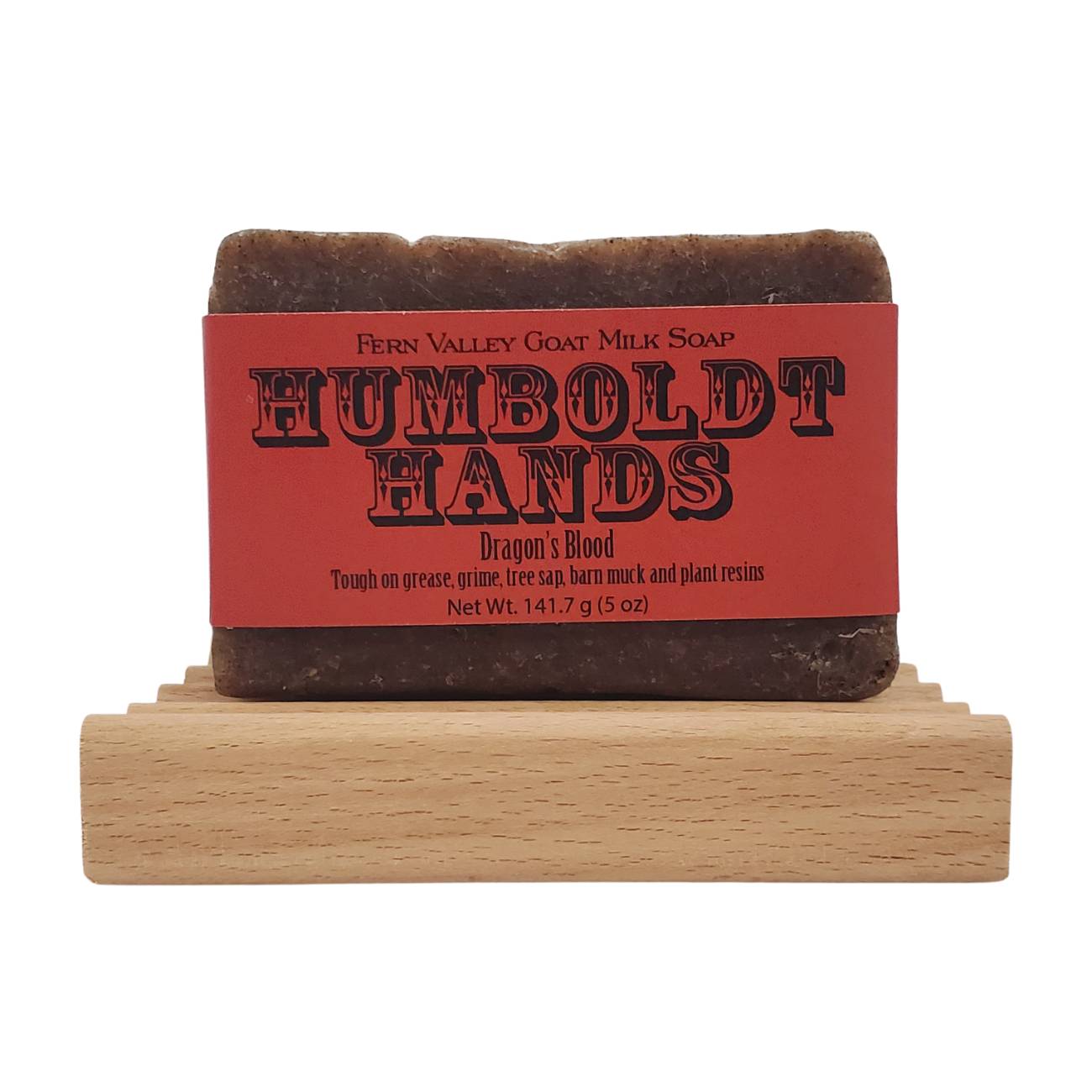 The Holidays Are Coming // Shop Gift Ideas
This is the best soap....best scrubbing and smelling and moisturizes
Love this!
I love all of these soaps and this scent is my favorite! Worth a little extra!
I love this soap & it's ruined all other soaps for me lol
Amazing soap for working hands
I got Humbold Hands Dragon's blood soap for my birthday last year and this year I bought some for everyone I know who works with their hands! It's amazing stuff. Cleans all kinds of gunk, paint, sap, whatever plumbers get into (?), kids messes and generally anything that is messy. Works great, smells better than "fancy" soaps and leaves our hands smooth and clean. Nothing better!
Great smelling soaps
I gave all as gifts so I do know how good they work. Next time I will save some for me.
Awesome soap
I even use this in the shower. It's a little aggressive but is really good soap. I know it's intended for hands but try it in the shower also
Love this soap
Recommended by our skin doctor. We're hooked on these soaps. Really like the Dragon's blood scent too.
A friend of mine gave me this soap.
I'm a mechanic and I'm always looking for a better way to clean my hands and this is by far the best thing I've ever used in my life and I'm 54 years old.
Soaps
Have used the Dragon's Blood soap for years and love!
Dr. C.