Himalayan Salt Scrub | Skin Care From Fern Valley Goat Milk Soap | Coconut & Lime Verbena Scent
Regular price

$10.00

Sale price

$10.00
About This Product

Healthy glowing skin is everyone's desire.  This Himalayan Salt scrub, made with gentle ingredients that will soften, exfoliate and rejuvenate dry skin - leaving your body with a soft silky feel.

Apply the scrub to damp skin, massage in a circular motion over the entire body, and rinse well.  Use caution; the moisturizing coconut and almond oils will make a slippery surface. 

Ingredients: Finely ground pink Himalayan Sea Salt, Coconut and Almond Oils, Bentonite Clay, Aloe, and Vitamin E

Other Coconut & Lime Verbena Products:

Himalayan Salt Scrub Details:

Invigorating Scrub Exfoliates Dry Skin
Leaves Skin Glowing

Delightful Coconut & Lime Verbena Scent
Moisturizing Almond and Coconut Oils 
Soothing Aloe and Vitamin E
Handmade in small batches

Ships in 1-2 business days.
Ethically Sourced & Made in the USA

With five generations on the Fern Valley Goat Milk Soaps farm, we take immense pride in crafting farm fresh handmade soaps of superior quality.
Ships within 2 Business Days

We ship USPS Priority Mail within 2 business days. You will receive a tracking number when your order ships.
Share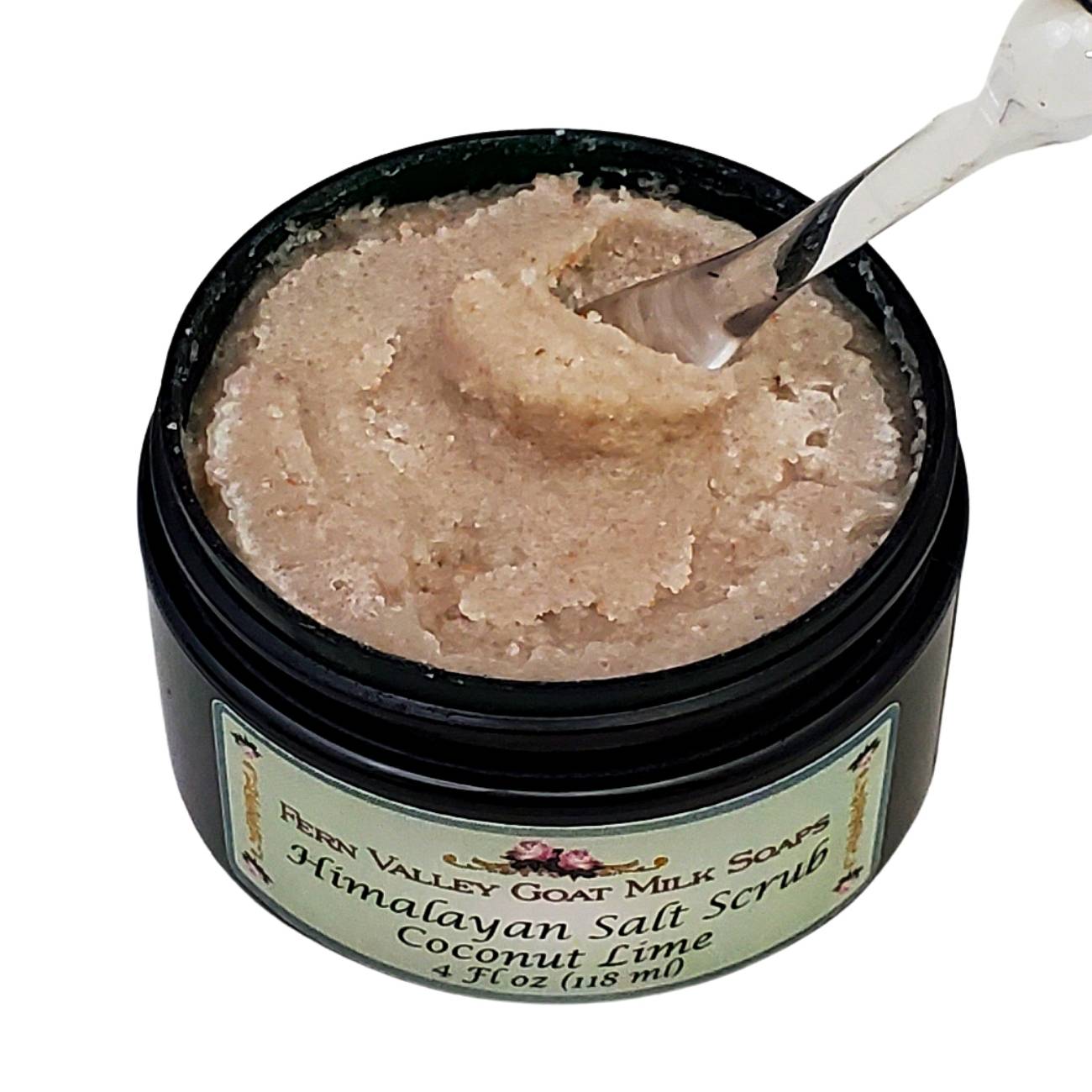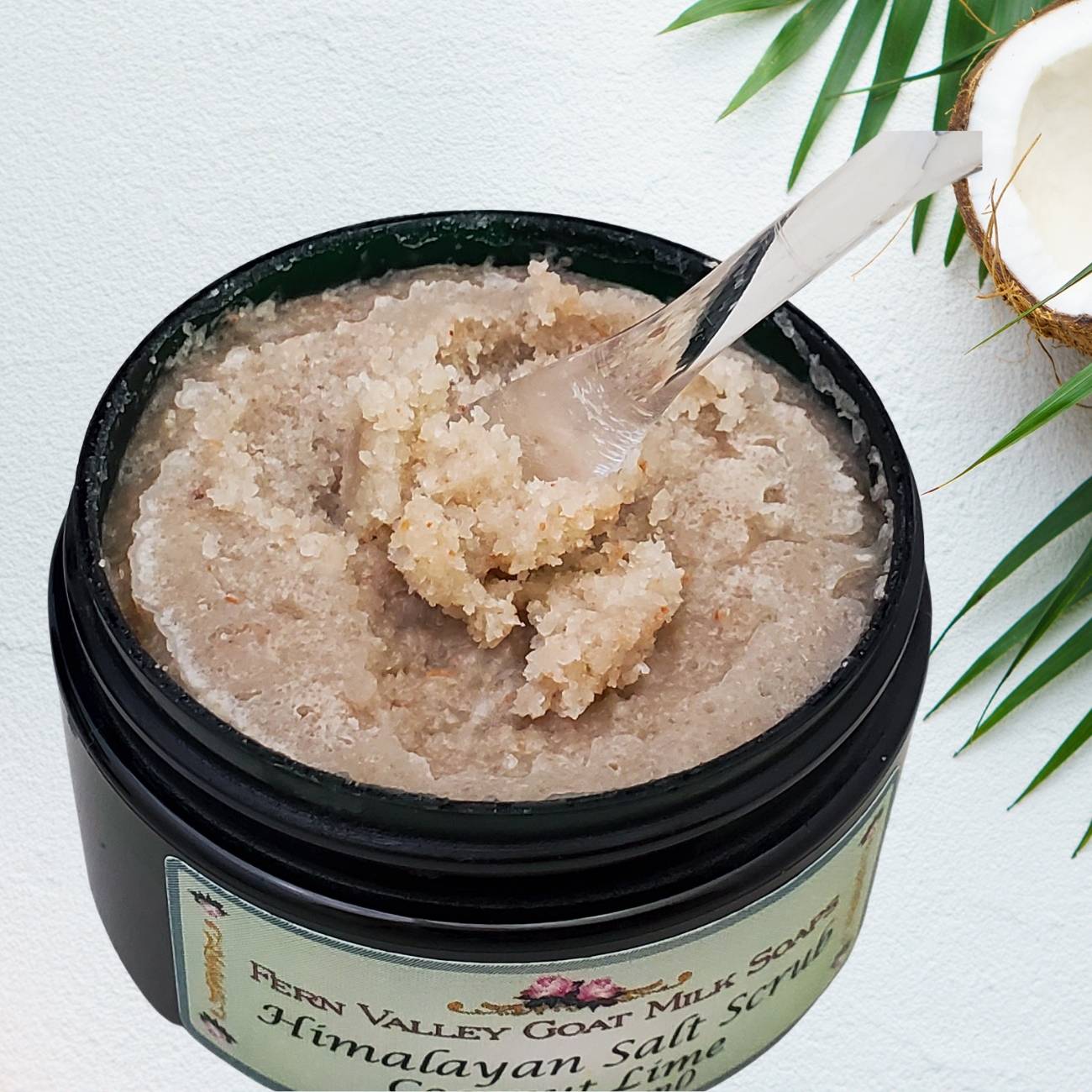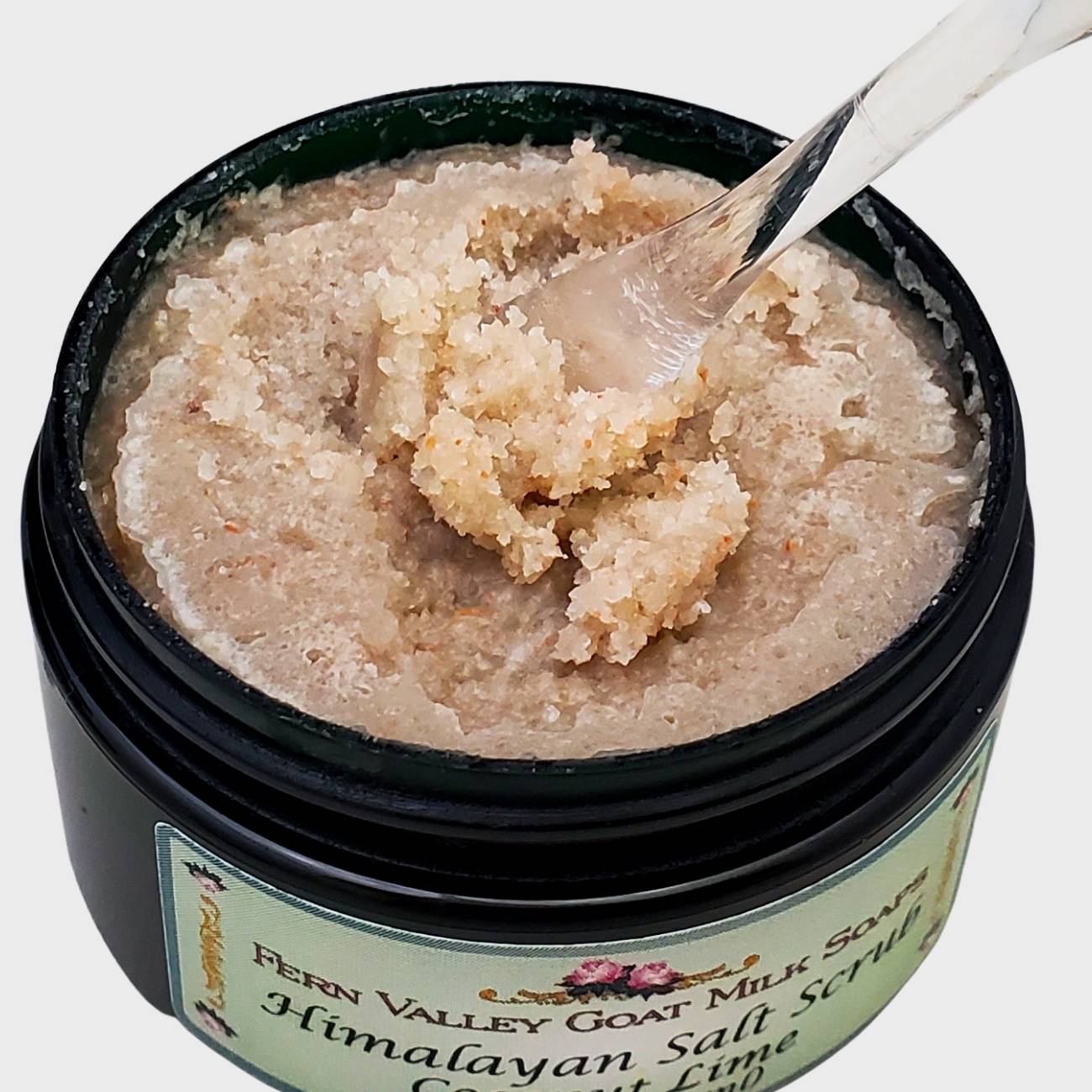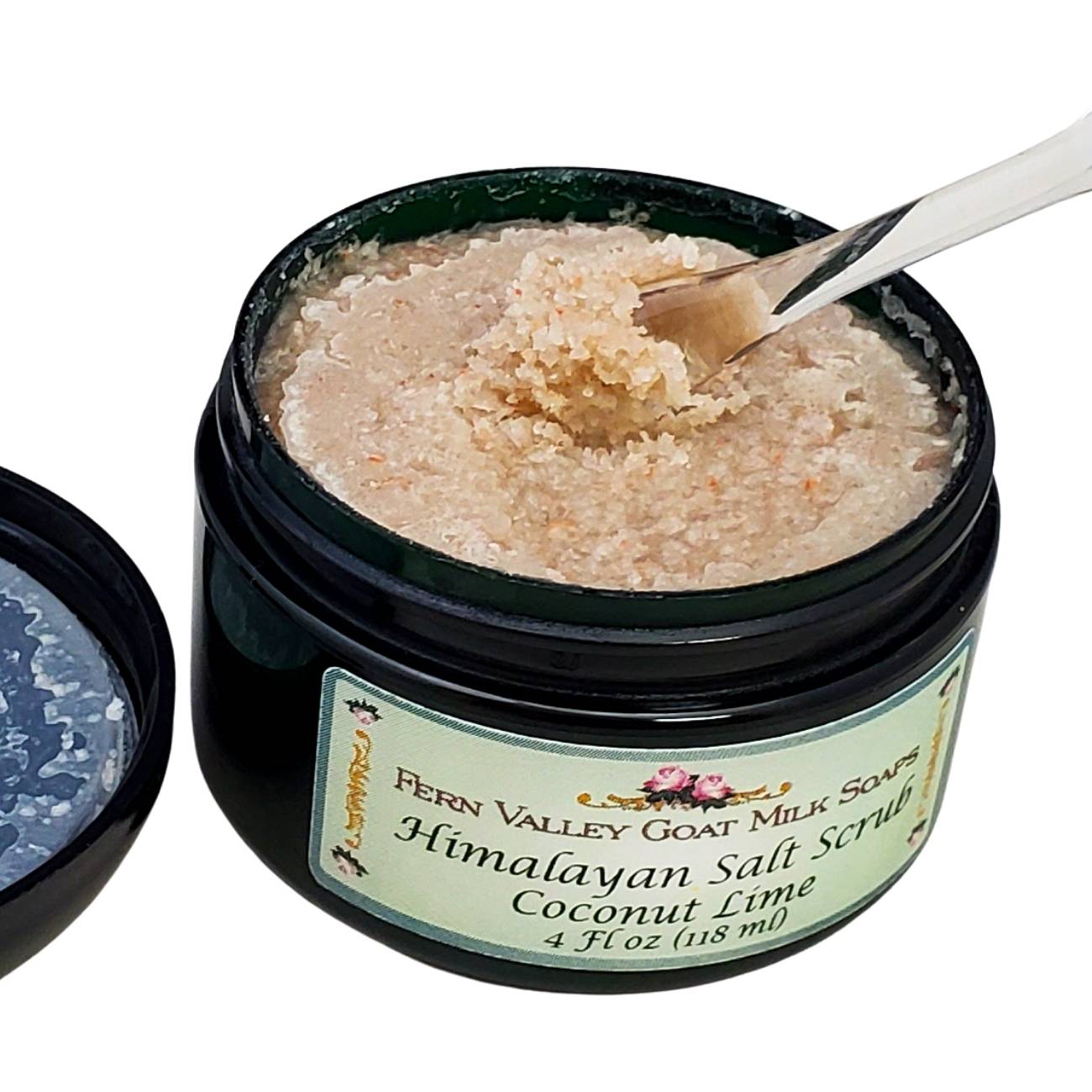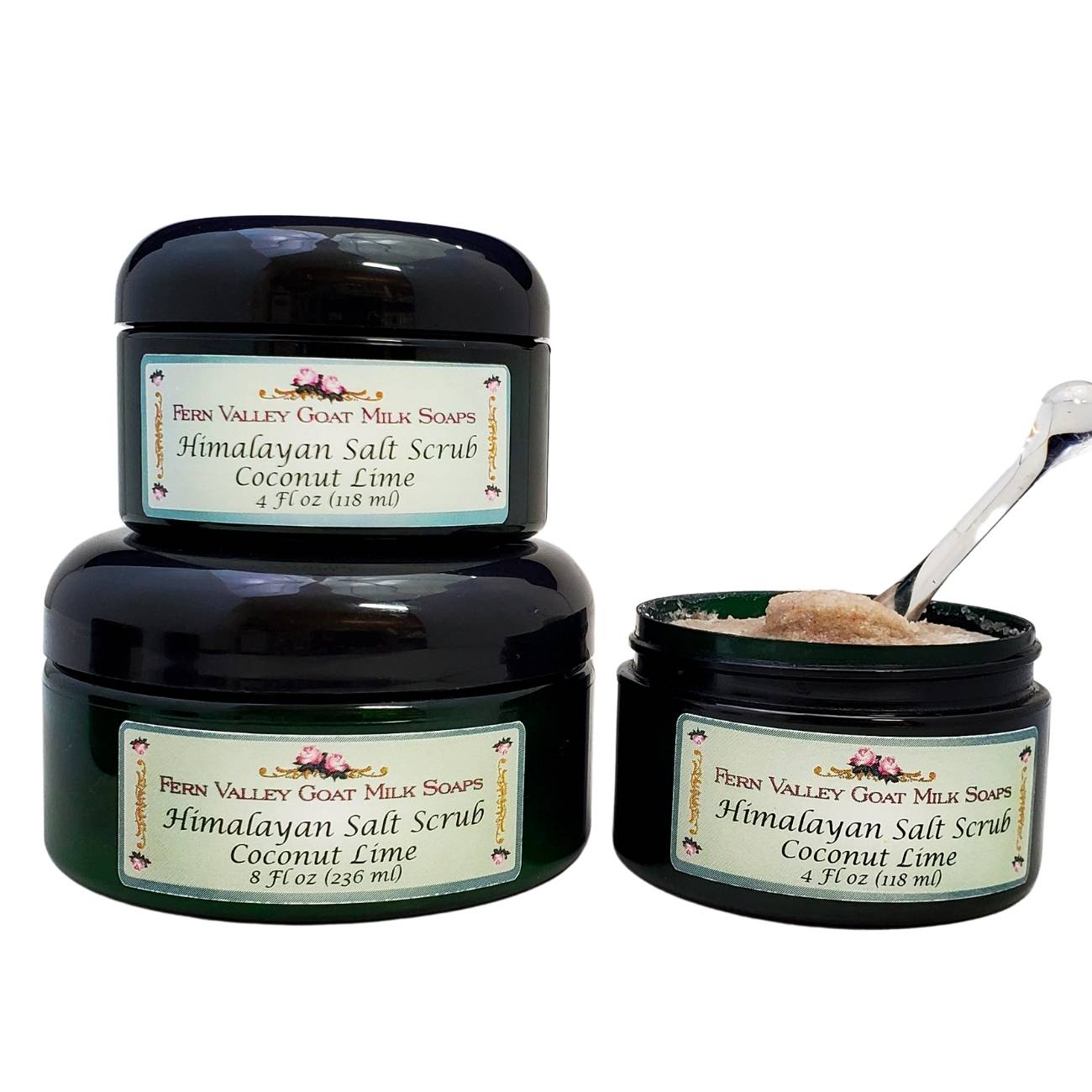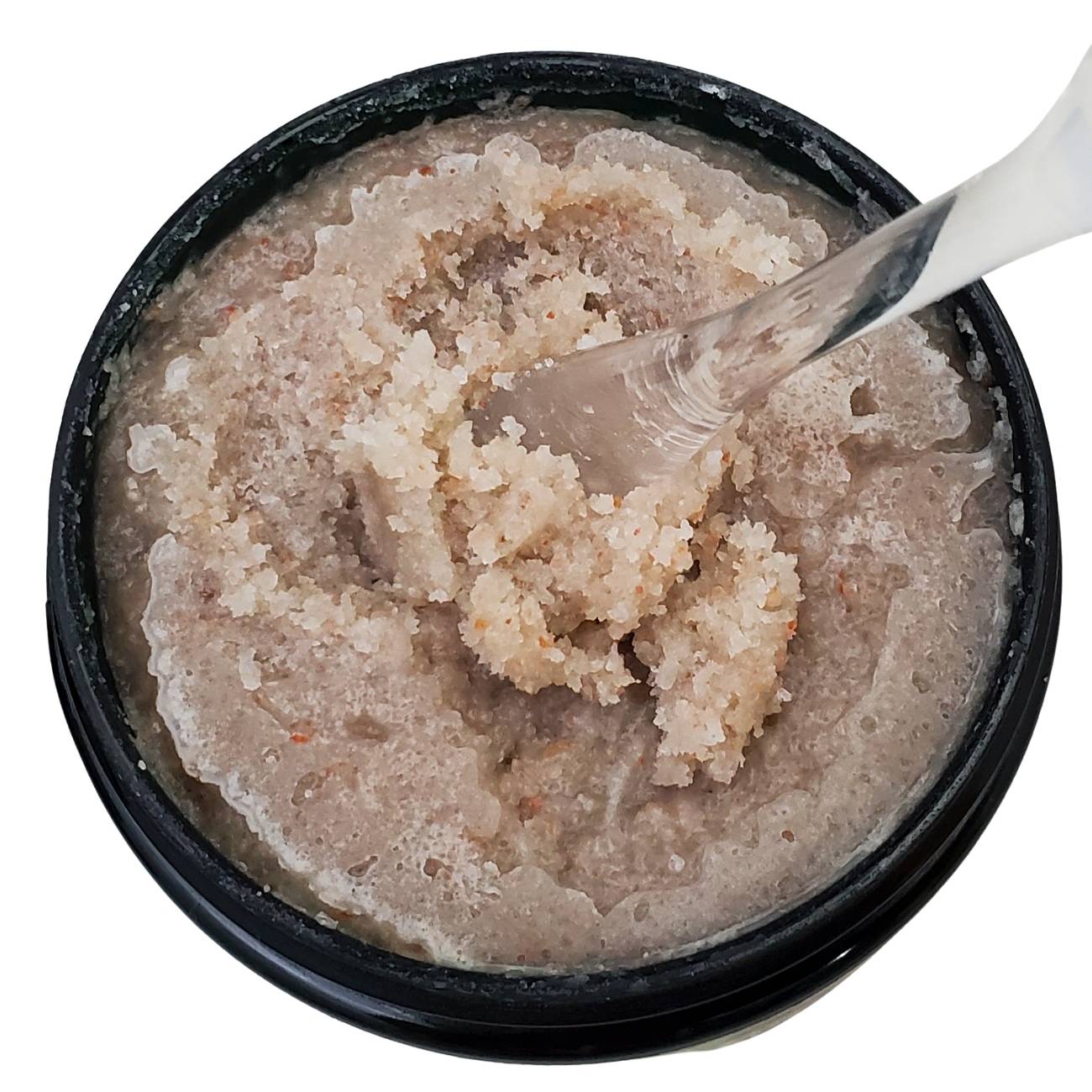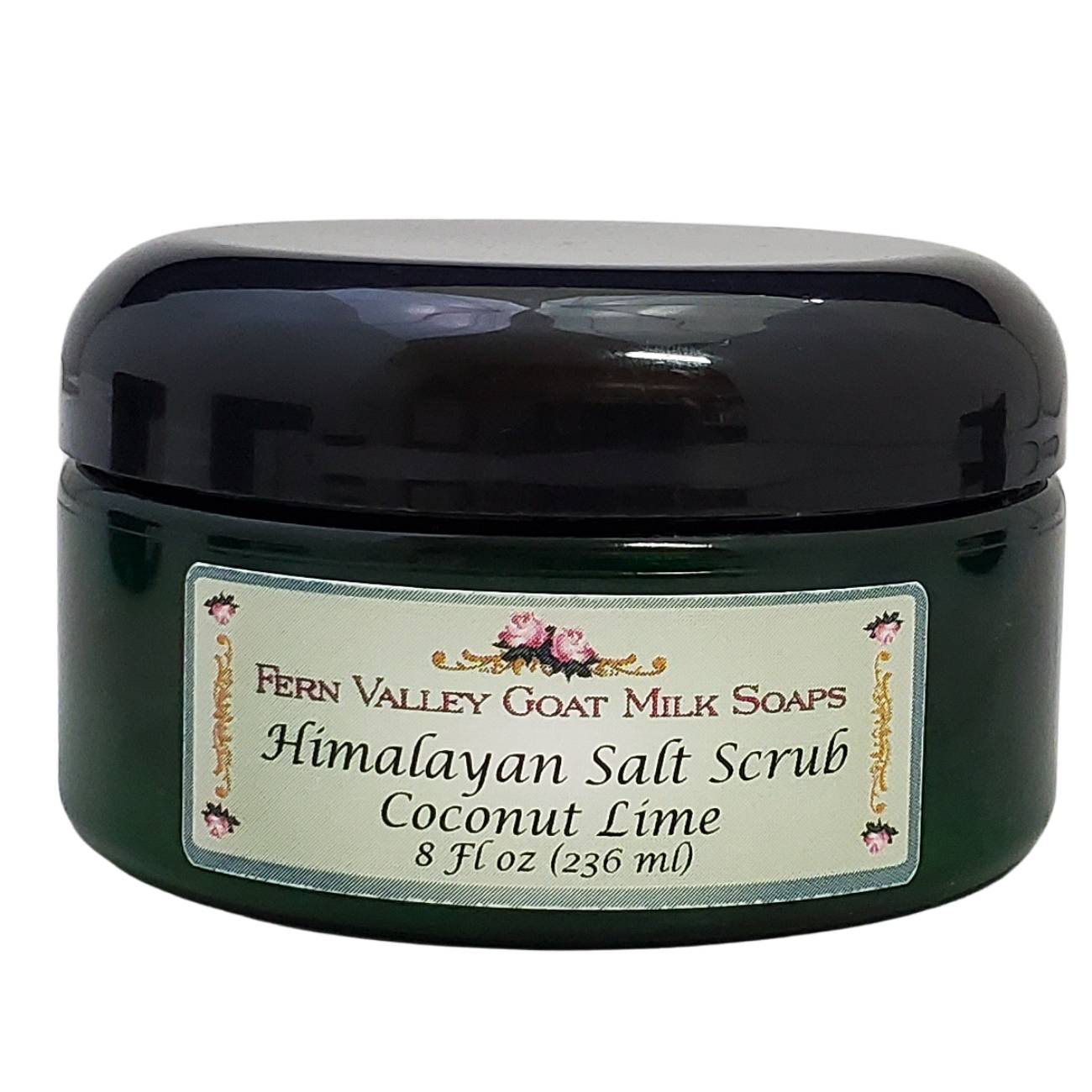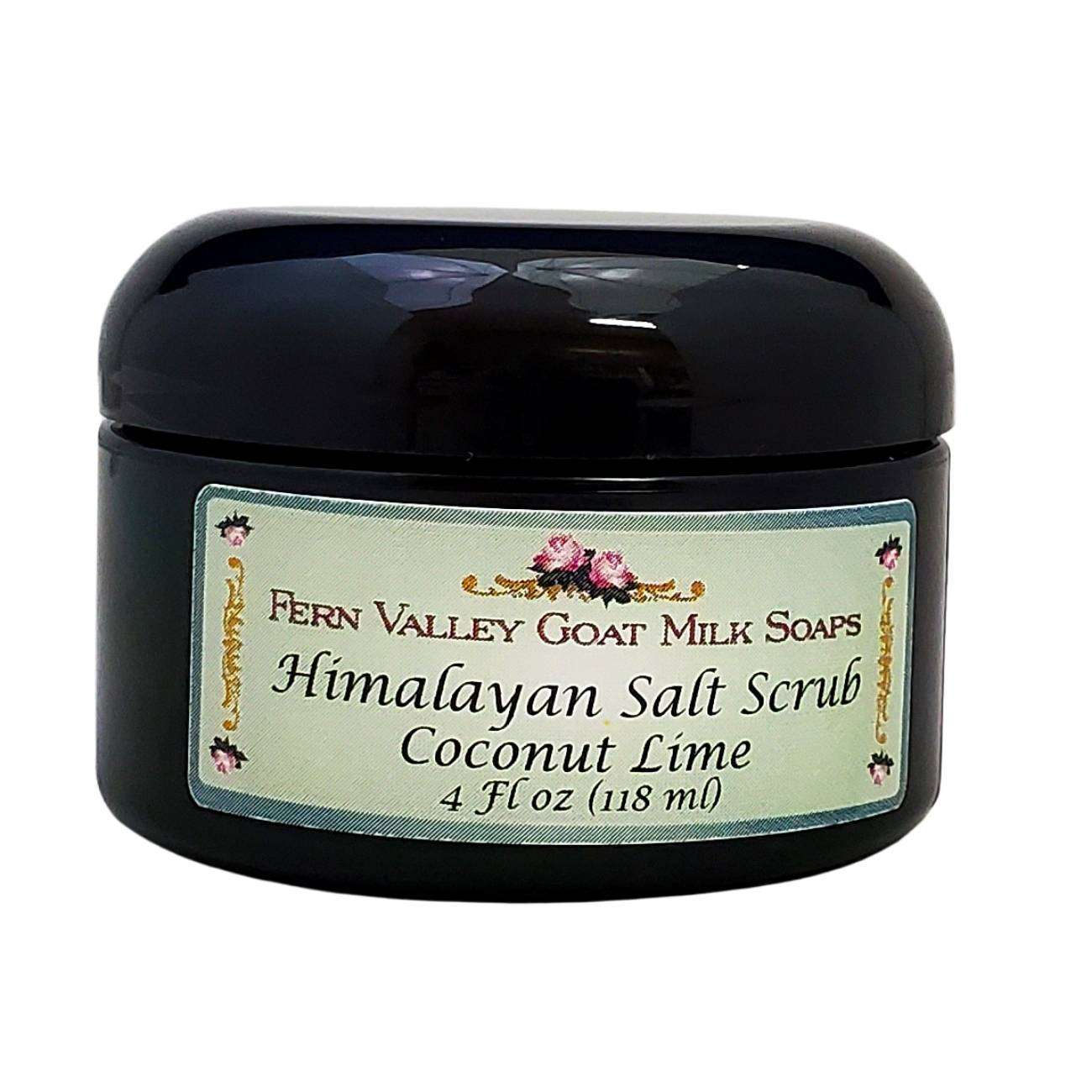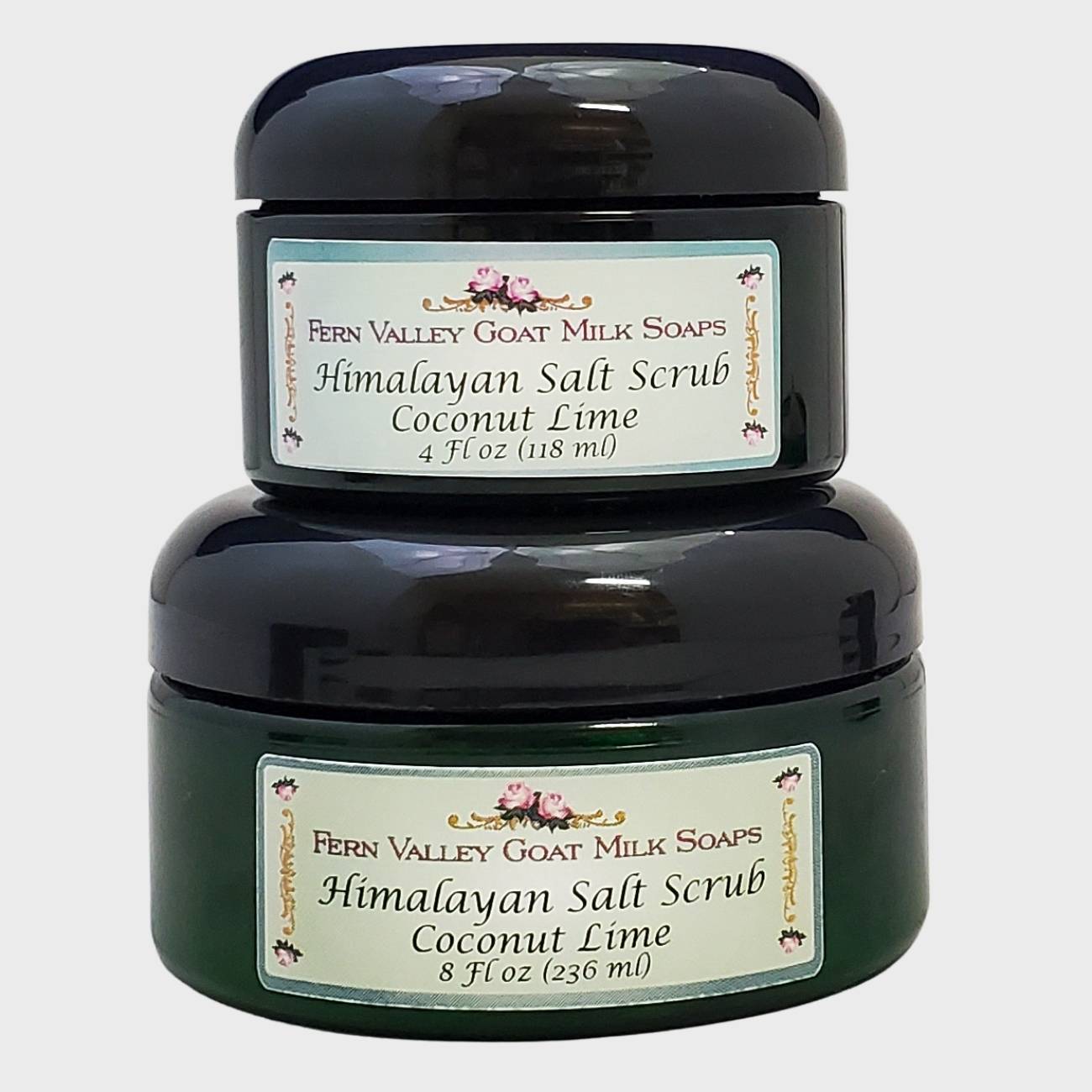 The Holidays Are Coming // Shop Gift Ideas
Great item!
Bought some of their chapstick on a drive up north and fell in love! I knew their other products would also likely be quality and I was right! Their body scrub is as amazing. I will keep buying! Makes my skin so soft and exfoliates- love!
Sal Scrub!
This is the worlds best salt scrub I have ever used!!! Will always buy this one, I pray they will always have it. I love the coconut lime flavor too! Not that I'm eating it but I love the way I smell and feel afterwards!!!!!