Handmade Goat Milk Soap | Shower Bar | Dragon's Blood
Regular price

Sale price

$5.75
Bulk buy discounts applied during checkout. Soapy deals excluded.
Don't Forget Your Soap Dish!

We have several draining soap dish styles - Shop Now!
About This Product

Here's our handmade goat milk soap as a Dragon's Blood Shower Bar. You can now enjoy our best-selling fragrance in the shower too! This is a smooth soap without scrubby additives.

You'll love the unique blend of amber, incense, Madagascar vanilla, patchouli, rose, jasmine, lilac, blood orange, and grapefruit.

Dragon's Blood Shower Bar Details:

Wonderful shower soap
Handmade with fresh goats milk
4.3-ounce bar
Everyone loves this alluring fragrance

Ingredients: fresh goat's milk, coconut, olive, palm kernel, sweet almond oils, shea butter, sodium hydroxide, castor oil, 100% phthalate-free fragrance oil


Ships in 1-2 days.
Ethically Sourced & Made in the USA

With five generations on the Fern Valley Goat Milk Soaps farm, we take immense pride in crafting farm fresh handmade soaps of superior quality.
Ships within 2 business days

We ship USPS Priority Mail within 2 business days. You will receive a tracking number when your order ships.
Share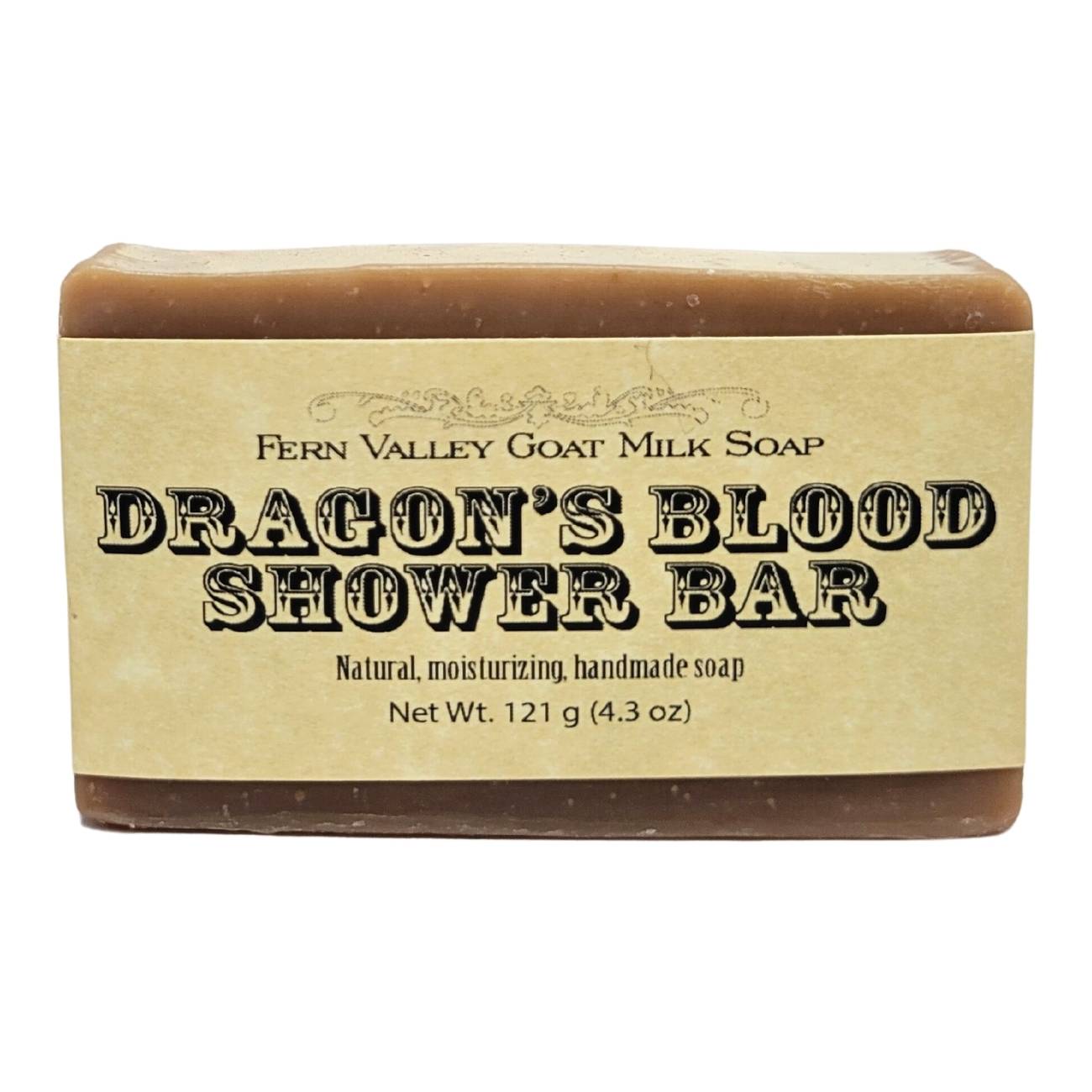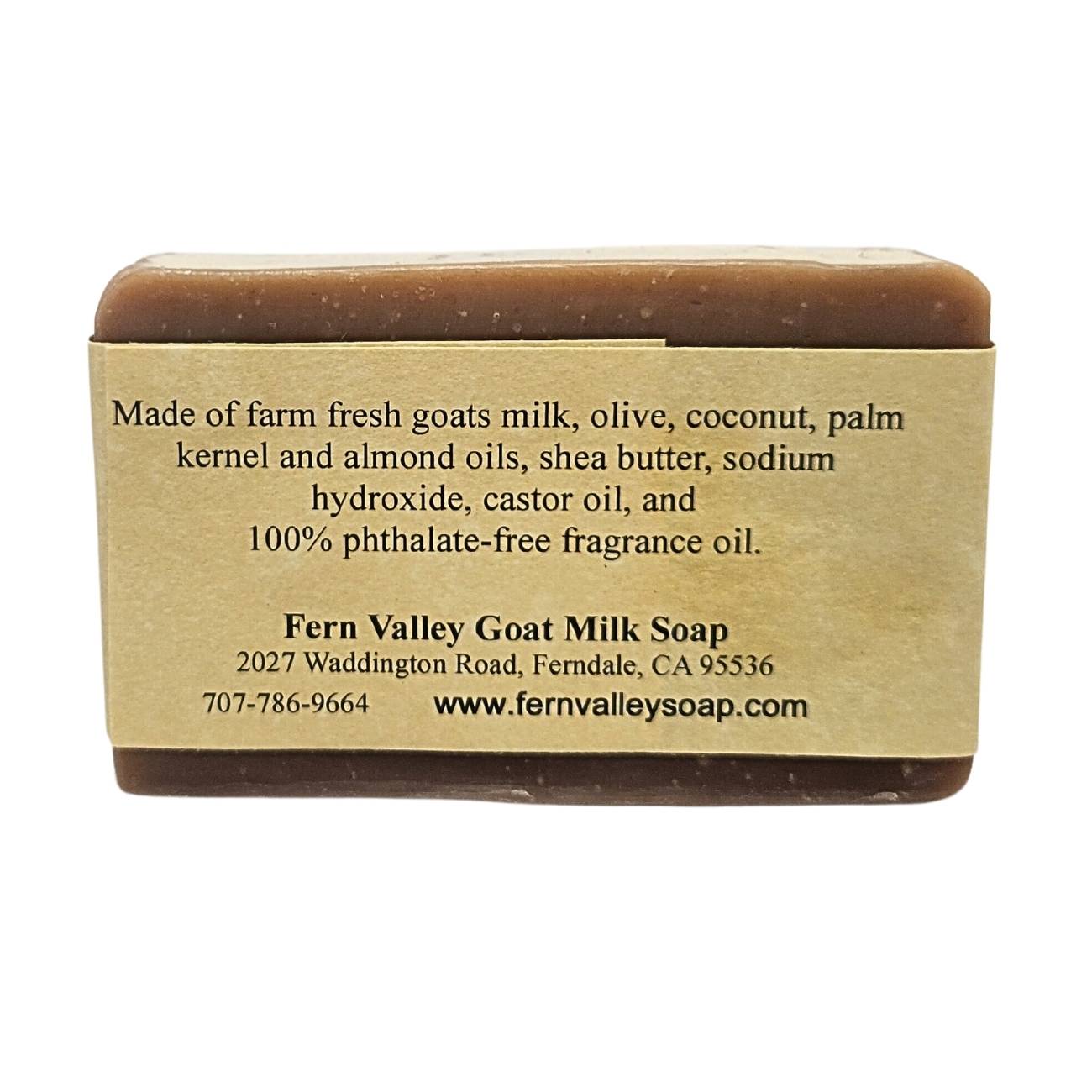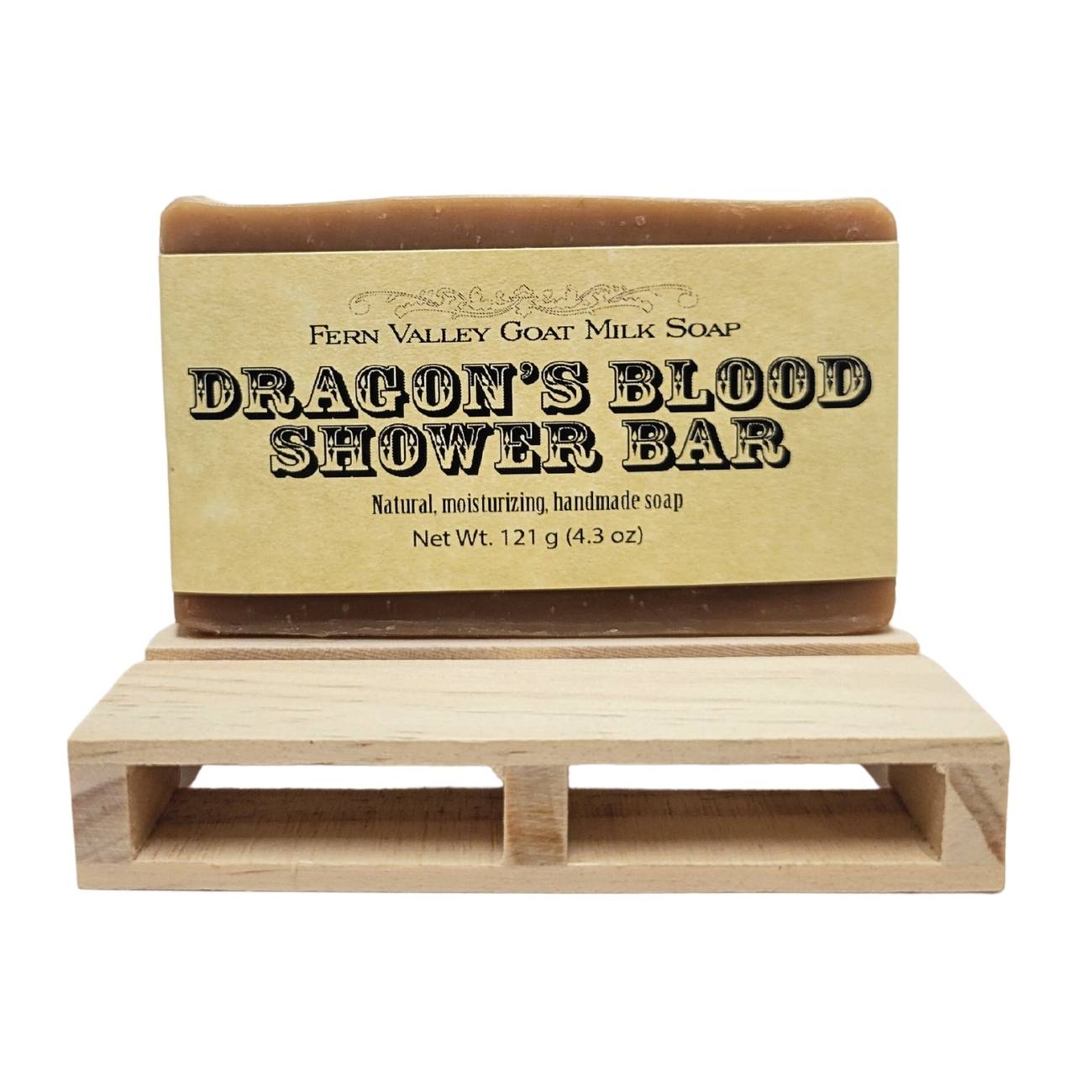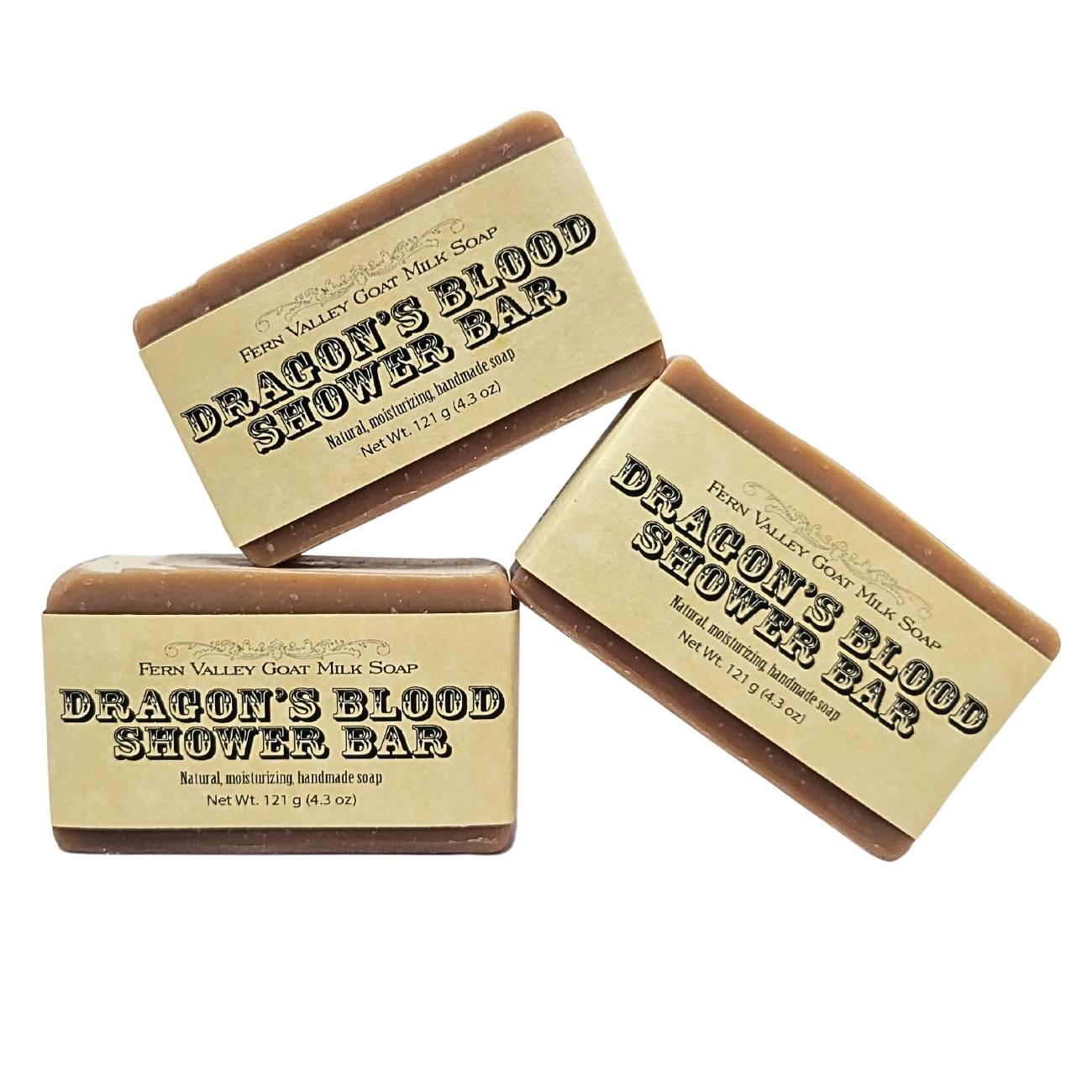 The Holidays Are Coming // Shop Gift Ideas
Love this soap.
Went on vacation and forgot my regular soap and bought this at a store where I was at. I love it. Came home and bought a six pack. My husband says it's amazing for shaving.
I love this soap!
It feels so good and rinses off without a sticky residue. It smells amazing, but not overpowering, and a hint of fragrance lingers on the skin after a shower. Great soap at a great price!
Refreshing
Smells great cleans great. Cleans the daily grime from your skin and your body doesn't feel soap film or oily.
The Humboldt hands...well I can't say enough good things about that.
Bought the first bar in a tool store.
I picked up your soap from a tool store because I liked the smell. Now I use it every day. My wife likes the way it smells as well.
Bought the first bar in a tool store.
I liked the smell before I used it, then I took my first shower with it and bought 2 more bars. Great soap!!
I've not seen a difference
I have super dry skin, so I'm always looking for milder soaps. For a while, my partner was buying a camel milk soap for me and my skin thrived, but that company closed down. I thought I'd try a goat's milk soap in hopes of the same moisturizing benefits. I've been as dry as usual with this soap. It smells nice and cleans, but I can get that from another natural, but less expensive soap. I'll add that I imagine this soap is great for those without the level of dryness I'm dealing with.
Giving away as gifts
I raise and show Golden Retrievers and give puppy buyers a nice gift pack when they pick up their puppy. My male, who is a Grand Champion in the Show Dog Hall of Fame is named Goodlife's Duff the Magic Dragon. One of the gifts I've included for years is a bar of goat's milk soap made with Dragon's Blood. For those getting a pup from my current litter, I ordered from Fern Valley for the first time and am very satisfied with the size and fragrance but wish the label was a bit nicer. If I wasn't giving them away I'd be satisfied with the label. Delivery was prompt/
Soaps
Love these soaps and the company. Have used several of their soaps over the years. Simply great!
Dr. Crimi
Awsome
All these soaps that I've ordered from Fern Valley or simply over the top excellent soap I've tried every soap at Whole Foods and plenty of them from Amazon nobody has anything on Fern Valley soap so far I'll be stocking the shelves
Handmade Goat Milk Soap | Shower Bar | Dragon's Blood
Shipped promptly, \n\n\n\n\n\n\n\n\n\n\n\n\n\n\nShipped promptly.\nI Am a repeat customer,