Handmade Goat Milk Shampoo Bar | Argan Oil & Avocado Butter | Flirty Floral Scent
Regular price

Sale price

$10.75
Bulk buy discounts applied during checkout. Soapy deals excluded.
Don't Forget Your Soap Dish!

We have several draining soap dish styles - Shop Now!
About This Product

Natural goat milk shampoo with argan and avocado butter leaves your hair clean and silky. This gentle formulation is perfect for sensitive scalps and all hair types.

Argan oil can moisturize hair and scalp and help prevent everyday damage. Avocado butter is concentrated avocado oil; it has a unique set of nutrients that help hydrate and retain the moisture your hair and scalp need, thus strengthing hair and promoting hair growth.

Eco-friendly packaged shampoo bars eliminate the plastic bottles in the shower and are easy to travel with. Place the shampoo in a draining soap dish between uses to extend the life of the bar. 


Shampoo Bar Details:

Natural shampoo made with fresh goats milk
4.5-ounce bar in a flirty floral scent
Phthalate-free fragrance
Handmade in small artisan batches
Eliminate the plastic waste
Bar shampoo is easy to travel with

Ingredients: fresh goat milk, coconut, olive, and argan oils, sodium hydroxide, avocado butter, castor oil, 100% phthalate-free fragrance oil. 

Ships in 1-2 days.
Ethically Sourced & Made in the USA

With five generations on the Fern Valley Goat Milk Soaps farm, we take immense pride in crafting farm fresh handmade soaps of superior quality.
Ships within 2 business days

We ship USPS Priority Mail within 2 business days. You will receive a tracking number when your order ships.
Share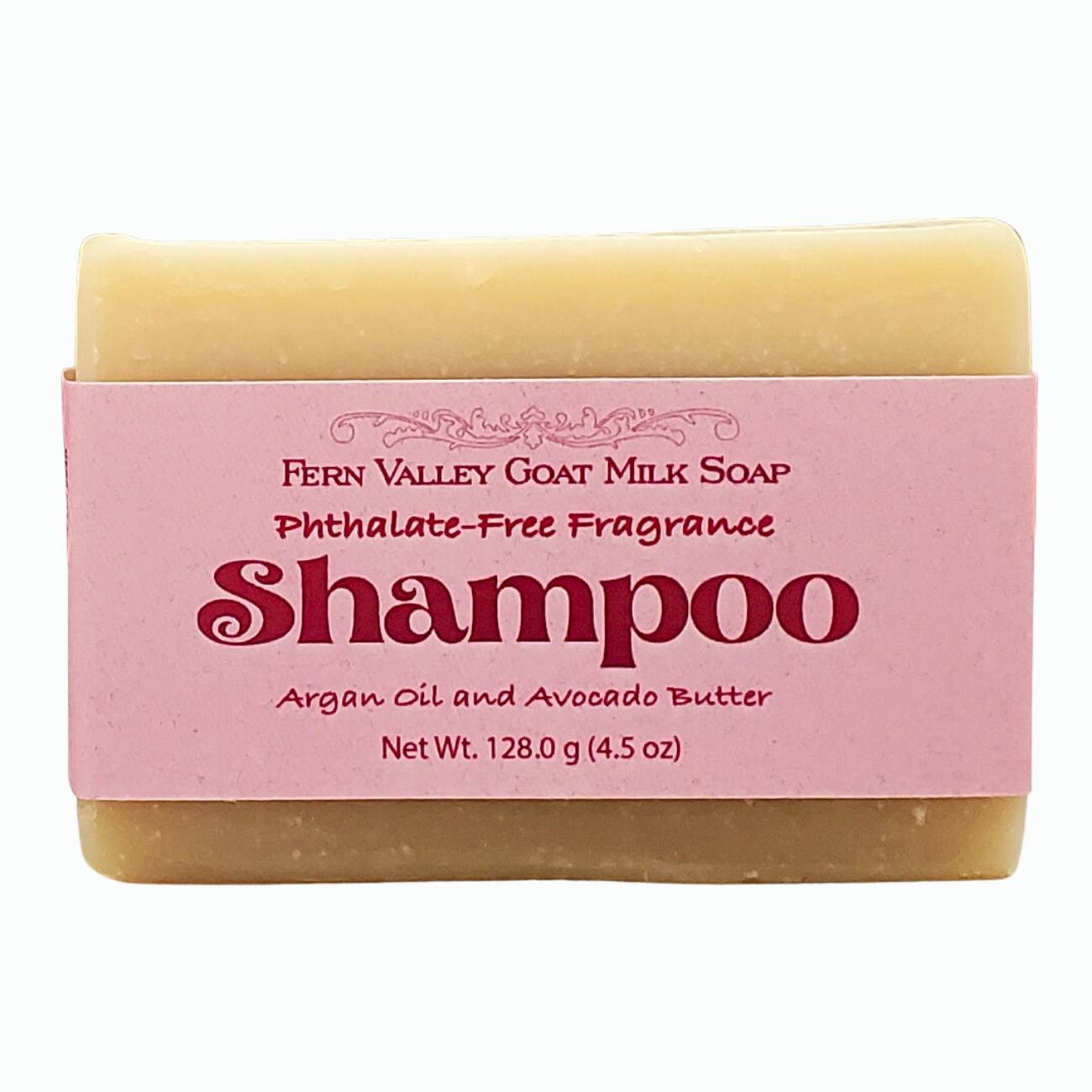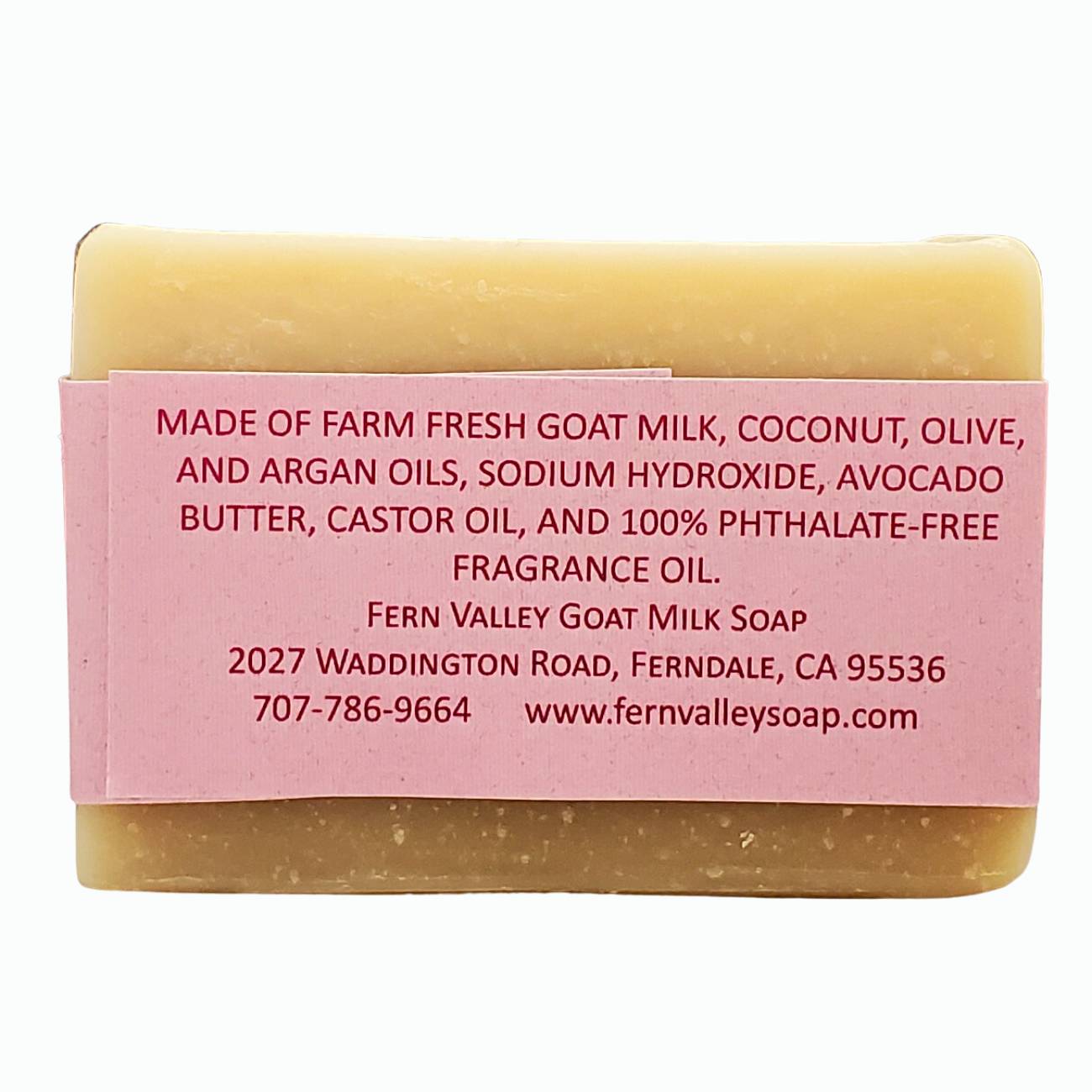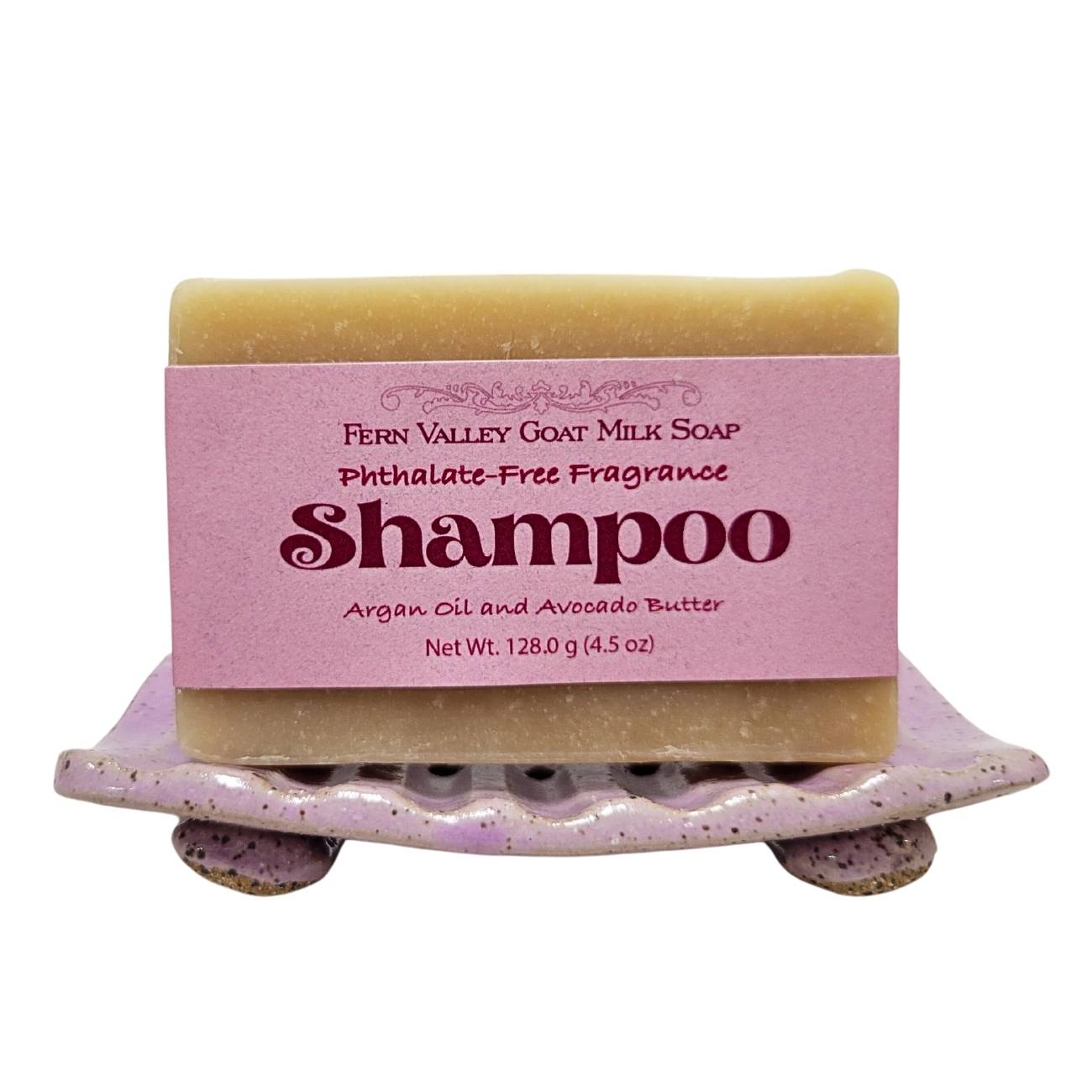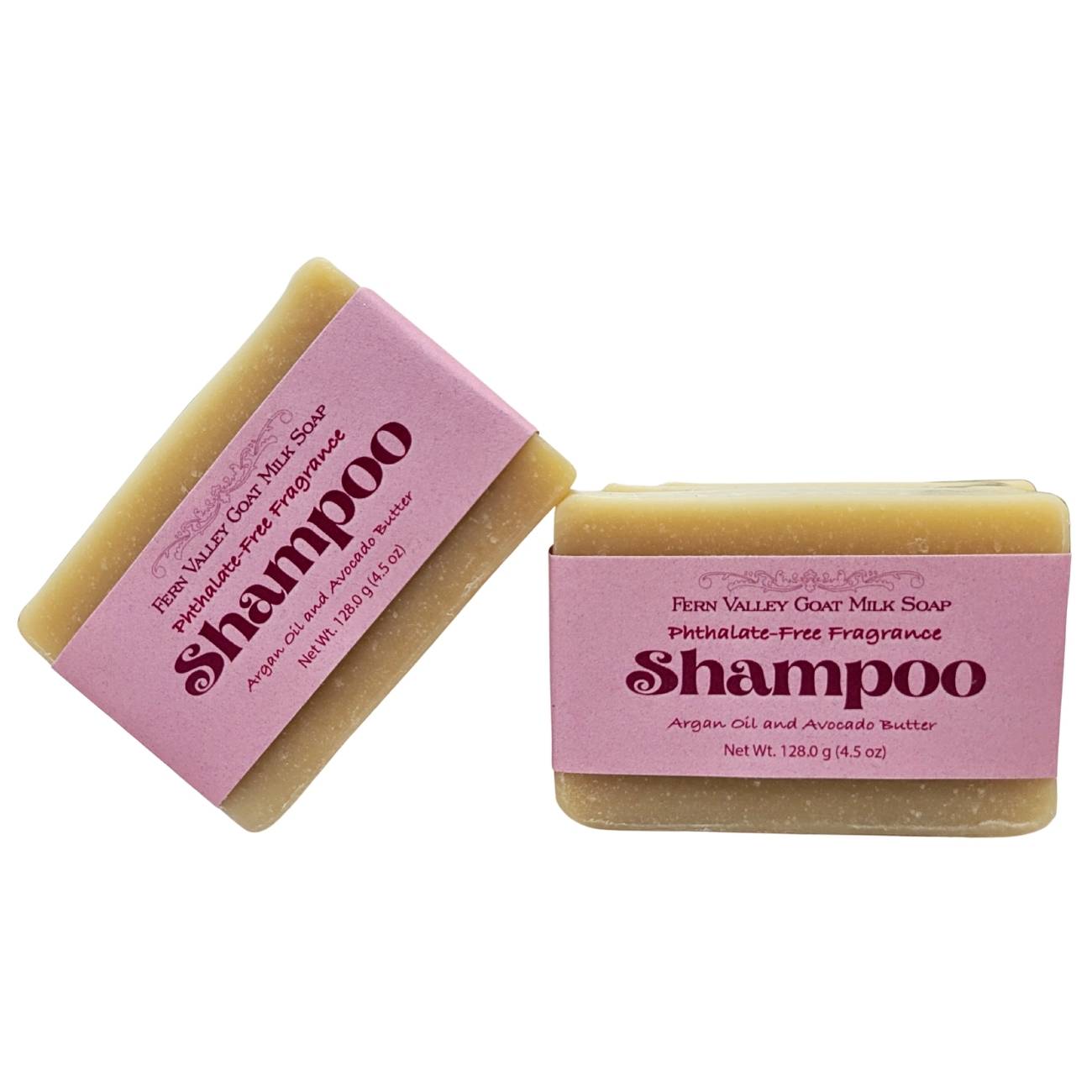 The Holidays Are Coming // Shop Gift Ideas
Love Love Love
I absolutely love this shampoo bar. My hair is clean without being dry!
No more fish smells
Handle Fish? Hate the raw smells of fish and crab? Not cooked but raw guts. Slimy, smelly, and they never seem to go away after several washes. Well Humboldt Hands proved to me to be a powerful, cleansing hand soap that aggressively tackles those fishy smells and more. Tree sap, plant stains, mechanic grease, oil, grit, grim, paint, roofing tar, adhesives, and even that Hemp and Cannabis smells that really lingers on your skin after handling. And unlike other brands these soaps actually truly soften your hands. Shae butter is awesome. Men ! Women ! How many are you hiding your hands because they are so rough. Do yourself a favor and find Humboldt Hands at your nearest location or online. And if your favorite grocery, drugstore, hardware or gift store doesn't have the name recommend they get it. Do yourself a favor. Inexpensive and long lasting.
Delightful
I just received my latest order today and tried this lovely shampoo bar. Wow! It lathered up well, and my hair felt cleaner & silkier while rinsing than I can remember. Since blow drying I see fuller, shinier hair and it smells wonderful. Definitely a new favorite!
Rich shampoo
I have struggled to find a shampoo bar that doesn't leave my hair feeling stripped and straw like. This shampoo bar creates a nice rich lather and my hair is so soft afterwards (I have fine but curly hair). I have to be very careful with fragrances, as I'm often allergic, but this one is mild and earthy, very pleasant. So happy to have found this.
Fern Valley Milk Soaps
The Fern Valley Goat Milk Shampoo bar lathers well and makes my hair feel super clean. I also love the Humboldt Hands Dragon's Blood soap it's the best soap for dirty feet and hands. I'm looking forward to trying more of the Fern Valley Milk soaps, shampoo bars and lotion. I'll definitely be buying more of the Fern Valley Goat Milk soaps,shampoo bars and lotion.